This is very simple crochet "Armani" bag I made for Molly (the monkey) that was going for holidays and did not have any bag to pack her pyjamas.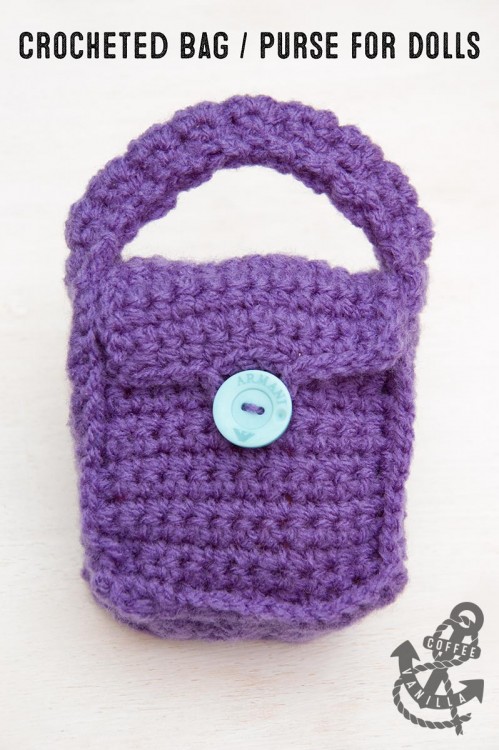 MATERIALS
DK yarn
button – (I used here old coloured Armani button from a button mix I got in the craft store)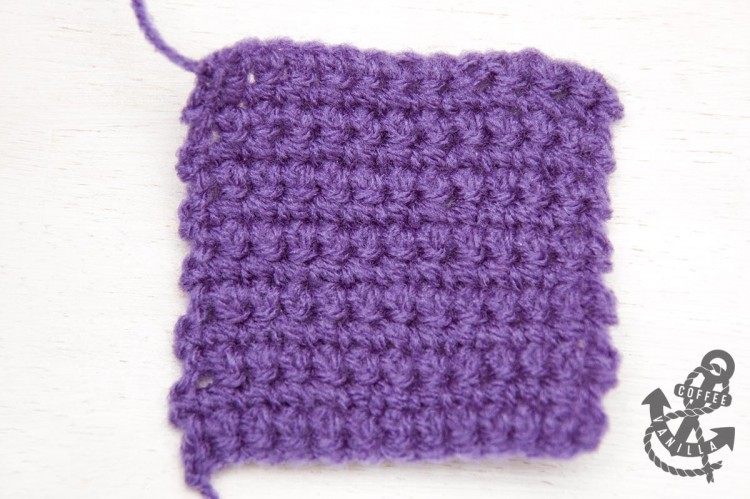 EQUIPMENT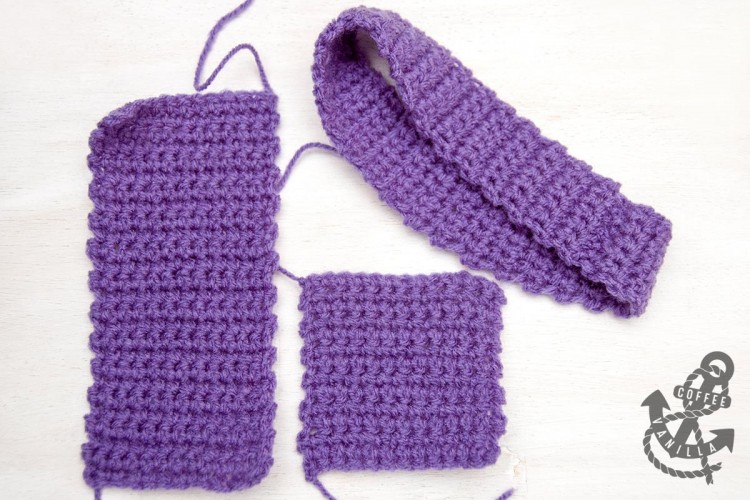 METHOD
stitches used: chain (ch), double crochet (dc), slip stitch (ss)
Please note that names of the stitches vary, this is UK pattern, click through for UK & US crochet stitches conversion chart.
The bag is made out of double crochet square (for the front), rectangle (twice the size of the square for the back and flap) and long strap sewn into loop for the sides of the bag and the handle.
I made the square 13 stitches wide and 14 rows tall. The strap is 7 stitches wide.
To connect all of the parts together I worked dc around the edges on the outside. I worked also ss around the flap to make chain loop for the button.
I used yarn needle to connect the button and turn strap into the handle by sewing the edges together.
NOTES
More crochet bags.
More crochet patterns.
DISCLOSURE: This post contains some affiliated links.