INGREDIENTS
150 g unsalted butter
3 cups self rising flour
1½ cup (150 g) coconut milk powder
1 cup soft dark brown sugar
4 eggs
2 cups mashed ripe bananas (about 10)
1 cup walnuts (chopped)
1 cup orange juice
2 tsp cinnamon
whipped cream, custard or ice cream (to serve)
sprinkles (to serve) – optional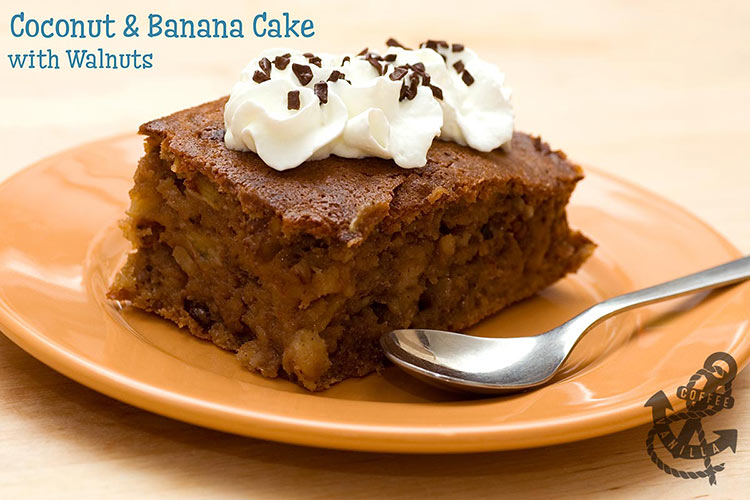 EQUIPMENT
1 large or two smaller baking tins
Teflon liners or baking paper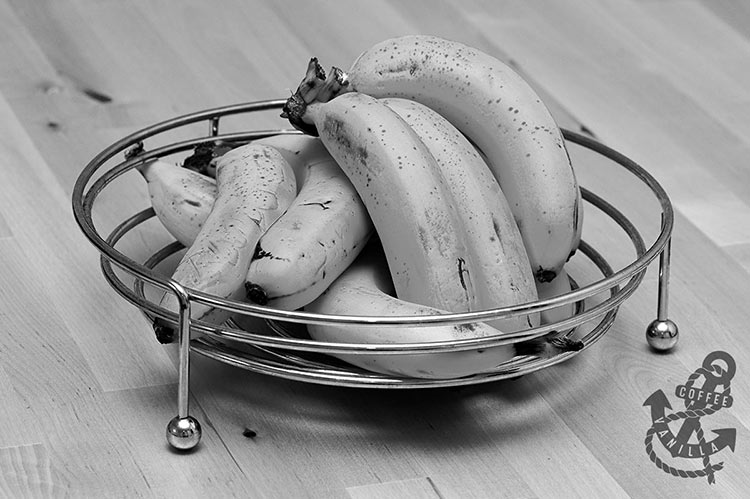 METHOD
Cream butter with sugar, add eggs, bananas, cinnamon, coconut milk powder, flour, orange juice and at the end walnuts.
Transfer the dough to lined baking tin or two (if using smaller ones).
Bake for about 1 hour and 15 minutes in 170°C (338°F).
Serve cold topped with whipped cream or warm with custard or ice cream on the side.
Makes 12 – 15 servings.
NOTES
Orange juice can be replaced with other juice that will go well with coconut and bananas, such as mango juice.
Walnuts can be replaced with pecans.