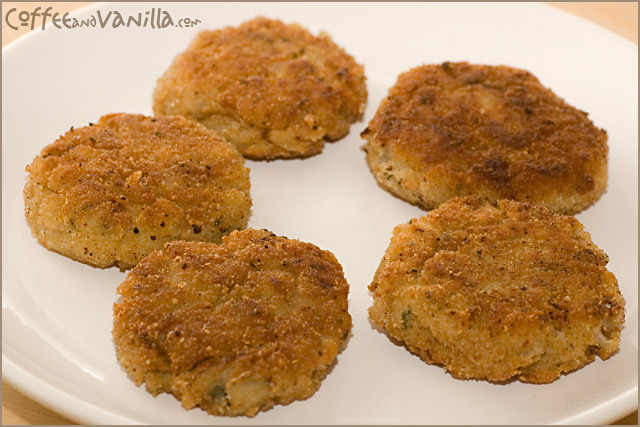 INGREDIENTS
½ medium dasheen root
1-2 eggs
½ tbs garlic granules or 3 garlic cloves (chopped finely)
3 medium onions (chopped finely)
1 tbs fresh or frozen coriander / cilantro – optional
½ cup or more breadcrumbs
salt to taste
3 tbs potato flour
corn oil for frying
EQUIPMENT
kitchen paper towels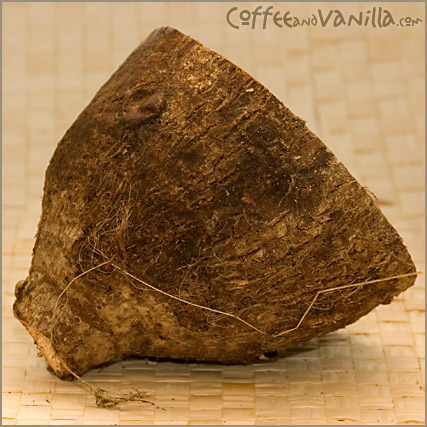 METHOD
Peel and boil dasheen.
Drain and mash it, add rest of the ingredients except oil and breadcrumbs.
Create balls from 1 tbs of mixture, cover them in breadcrumbs, flatten a little and fry in oil till golden brown.
Drain on kitchen towels before transferring to the plates.
Makes about 25 puffs.