This is one of the easiest and most delicious chicken recipes I remember from my childhood… with lots of prunes, apples and generous amount of fragrant marjoram.
INGREDIENTS
1 ½ kg frozen chicken thighs (about 12)
4 tablespoons dried marjoram
2 chicken cubes
1 tsp garlic powder
4 cups of water or more
250 g prunes
4 medium apples (cut in 8 pieces)
3 medium onions (cut in 6 pieces)
whole garlic (peeled)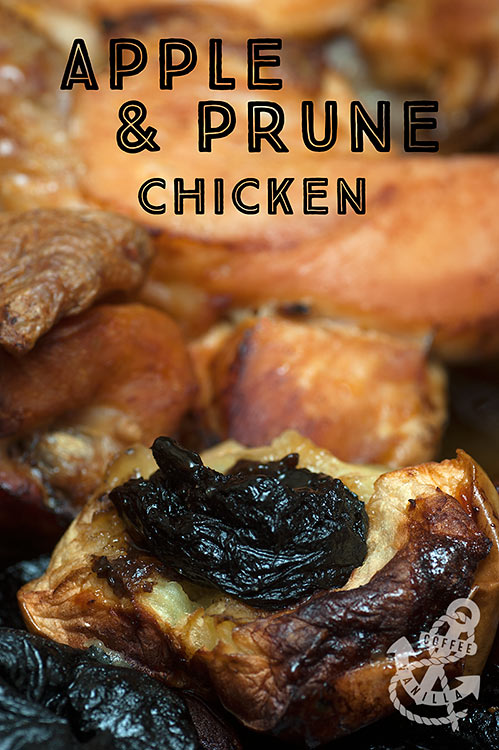 METHOD
Place chicken in large pot, add 4 cups of water, seasonings and cubes.
Cook covered till chicken gets soft.
Add apples, prunes and garlic cloves.
Stir from time to time but not too often.
Add more water if needed.
Cook for about an hour all together. Towards the end you may transfer chicken to the baking dish and brown a bit in the oven, it will be even more delicious.
Serves 5 – 6 people.
TIPS
Taste good with mashed or baked potatoes.
NOTES
More Polish recipes.
More easy main dishes.
More prune chicken recipe ideas.