This is delicious yet super easy chicken recipe with apples, smoked prunes and onion.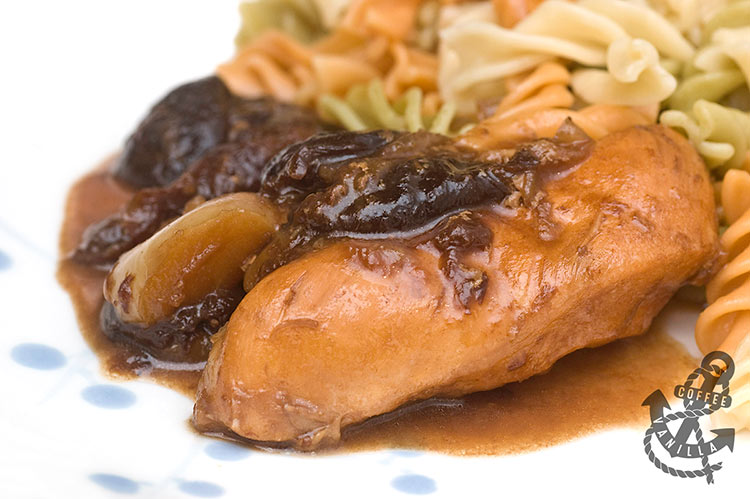 INGREDIENTS
chicken pieces for 4 people
2 tbs grape seed oil
2 medium onions (cut into wedges)
2 medium apples (cored ad cut into wedges)
handful of prunes, best smoked (about 120 g)
4 small (4 g each) vegetable Maggi cubes
2 cups of water or more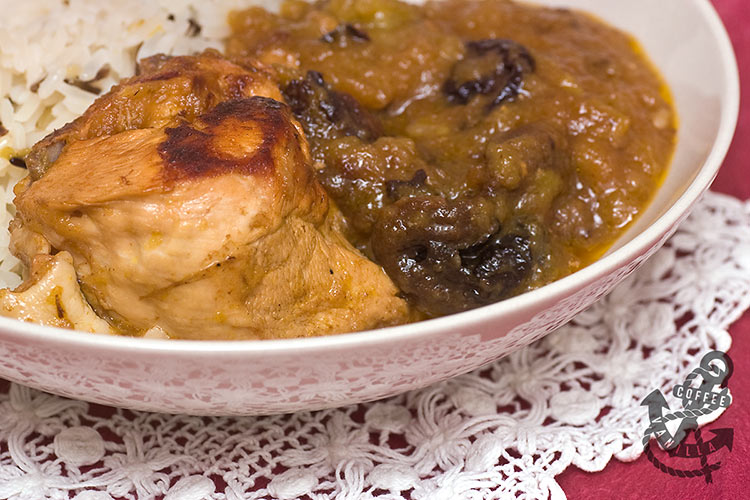 METHOD
Place chicken, oil and onions in a pot and fry for a while.
Add water, cubes and cook covered till chicken almost ready.
Reduce fire, add apples and prunes and cook still covered till apples are soft and almost falling apart.
Add a little bit more water if needed.
If there is too much water, remove cover towards the end.
Serves 4 people.
TIPS
Serve with cooked pasta or potatoes.
NOTES
More Polish recipes.
Another prune chicken recipe.