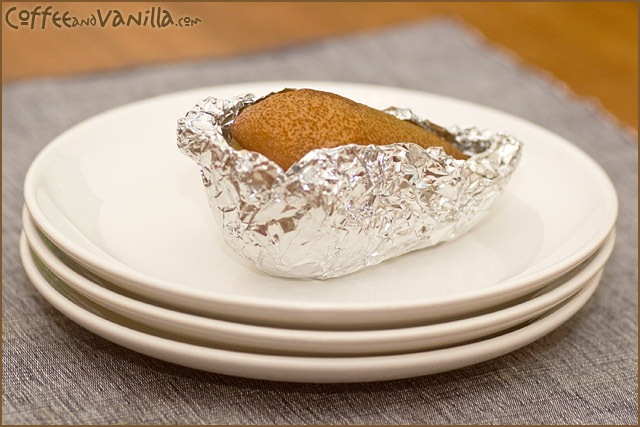 INGREDIENTS
5-6 pears (about 1 kg)
50g unsalted butter (softened)
1⅓ cup ground almonds (almond flour)
maple syrup
EQUIPMENT
aluminium foil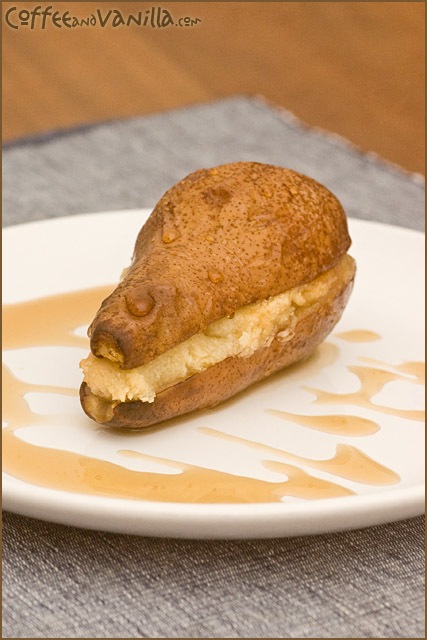 METHOD
Cut each pear in half, core and leave aside in couples.
Prepare filling, using your hands mix butter and almonds till they will create soft dough. Divide dough into 5-6 pieces, depending on how many pears you have.
Fill half of each pear with almond filling, cover with another half.
From aluminium foil create boats in which pears will be baking, do not cover the top.
Place wrapped pears on a baking tray and bake in preheated oven to 180°C (356°F) for about 30 minutes.
Remove aluminium foil, place each pear on the plate, pour over maple syrup.
Serve hot.
Make 5-6 servings.