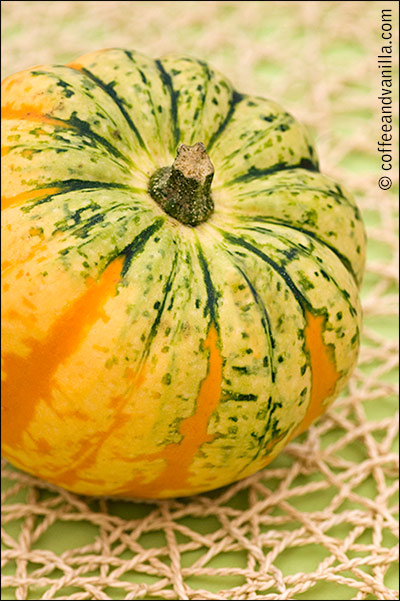 Celebration / Carnival Squashes are type of acorn shaped winter squashes with sweet flesh and beautiful skin. Their colour can vary from yellow through orange, green and white stripes and patches.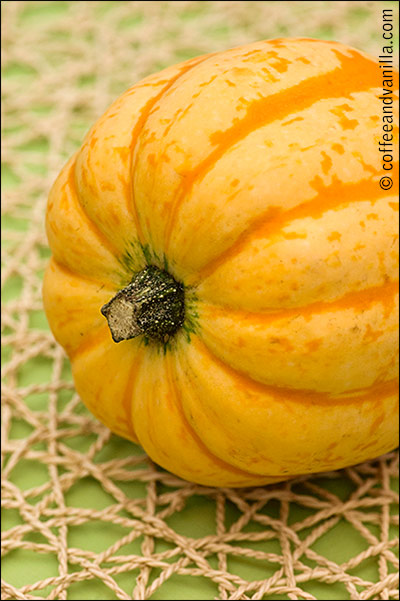 They can be eaten raw (I did read it somewhere but not tried myself), cooked, baked, grilled or fried.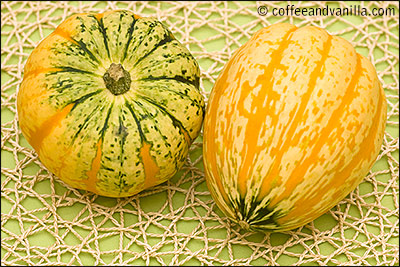 Celebration squashes are long life vegetables and can be stored for up to 6 months.
More squashes:
Gem squashes – how to find them and other useful info from Cook Sister blog