[adapted from the recipe on Carnation milk tin]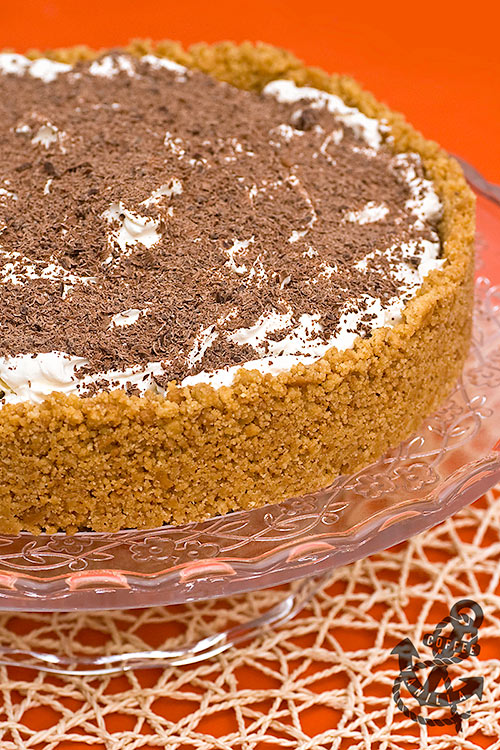 INGREDIENTS
for the base
250 g packet of plain digestive biscuits (crushed)
150 g unsalted butter (melted)
for the filling
100 g unsalted butter
100 g (½ cup) soft dark brown sugar
387 g tin of sweet condensed milk (I used Nestle Carnation)
5 medium bananas
284 ml double cream
2 tbs golden caster sugar or to taste
35 – 40 g – about ¼ bar dark chocolate (grated)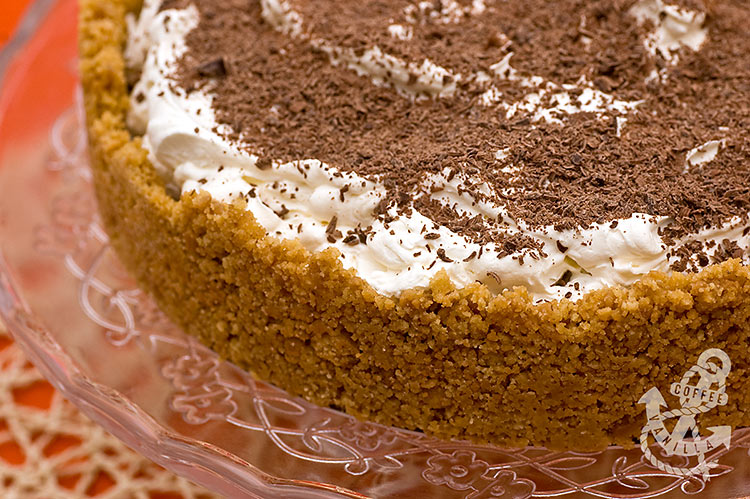 EQUIPMENT
small non-stick saucepan
9" (22,8 cm) round non stick cake tin with removable bottom
food processor to whip the cream
grater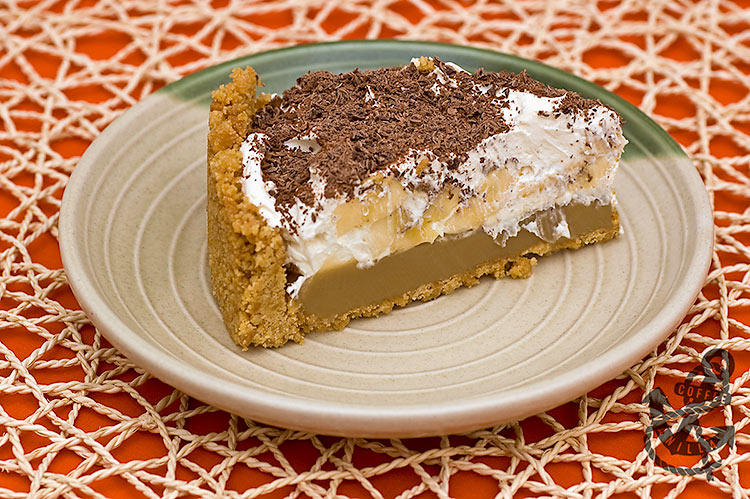 METHOD
To make the base combine melted butter with crushed biscuits.
Press the mixture into the base and 4 cm up the sides of the tin and place in the fridge.
To make caramel filling place butter in the saucepan over low fire, add sugar and heat until butter is melted and sugar dissolved.
Add also condensed milk and continue heating stirring constantly until mixture is getting thicker and is bubbling.
Pour it over to the tin lined with digestives mixture.
Place back in the fridge and let it cool down for 1 hour 1 and half, until caramel is firm.
Just before serving slice the bananas and whip the cream with sugar.
Mix bananas with the cream and spread over the pie base.
Decorate with grated chocolate.
Serves 8 – 10 people.
NOTES
Prepared cake can stay in air tight container overnight in the fridge.
If you liked this recipe you will definitely like Michelle's banoffee cheesecake (!)
You may also consider making banana pancakes with chocolate sauce and vanilla ice cream.