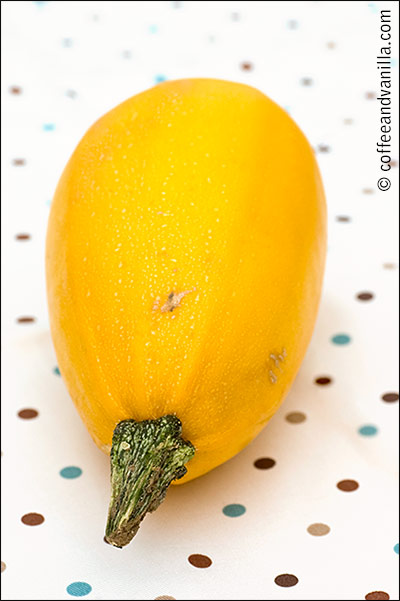 Spaghetti squash (Cucurbita pepo) is also called spaghetti marrow, vegetable spaghetti or noodle squash is a variety of winter squash native to China.
It's colour can vary from ivory to yellow or orange in colour or green with white streaks. It's flesh colour may vary as well, in the centre of the squash there are seeds that should be scooped out prior to preparation. Raw flesh is firm, similar to other squashes, but after cooking spaghetti squash flesh fall apart creating strands similar to spaghetti or noodles.
Spaghetti squash contains folic acid, potassium, vitamin A and beta carotene. It is also low in calories.
Some information source: Wikipedia.
Spaghetti squash recipe ideas:
Spaghetti Squash with Garlic, Parsley and Parmesan