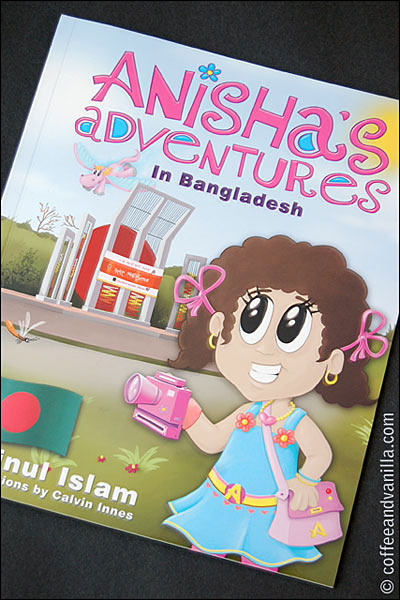 "Anisha's Adventures In Bangladesh" by Moinul Islam, beautifully illustrated by Calvin Innes and published by My Little Big Town is a book aimed at children 5+. My daugheters who are 2 & 7 and they both enjoyed reading / listening to this story a lot.
The older one has quite a few Bangladeshi friends at school but if you ask her what she knows about their country she wouldn't be able to say much. That is why I thought this book may be very helpful in understanding their culture and I was right, on the way even learnt few facts myself. "Anisha's Adventures in Bangladesh" is not only fun but also educational at the same time book.
Anisha is a very cute 6 year old who live in small village of Kashimpur in Bangladesh together with her family and a pony called Chloe. First we explore her world, her habits, every day life and school. Then we follow her on her extraordinary adventures, flying across other parts of the country and taking photos, when she finally gets her magic wish she has asked for her birthday.
The book finishes with Anisha's words: " I wonder where my next adventure will take me?" We also wonder… and we can't wait to read more (!)
The book is also available through my Amazon.co.uk and Amazon.com stores.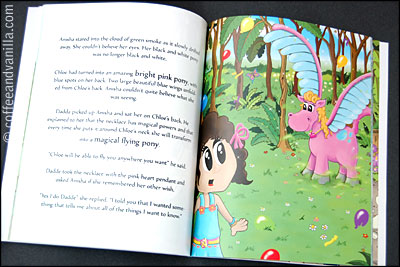 "Anisha's Adventures In Bangladesh"
AUTHOR: Moinul Islam
ILLUSTRATOR: Calvin Innes
PUBLISHER: My Little Big Town Ltd.
FORMAT: Paperback
SIZE: 228 x 190 x 5 mm
PAGES: 48
LANGUAGE: English
ISBN: 978-1907746062
PUBLISHED: 31st July 2012
Fun & educational book, even learnt few facts myself.
5 out of 5 stars
You can find parts of this article between my other reviews on Amazon website.
DISCLOSURE: I received "Anisha's Adventures In Bangladesh"  from My Little Big Town for review purposes. I was not financially compensated for this post. All opinions are my own.