This is my take on this classic salad that was created around 1893 at the Waldorf Hotel in New York.
I'm not sure why but this was one of the most popular salads when I was growing up in Poland and I used to hate it… now I love it.
INGREDIENTS
2 cups peeled and grated celeriac root / about 400 g
4 medium apples / about 400 g (cored and cubed)
½ cup raisins
¼ cup chopped walnuts
½ tbs lemon juice
salt – optional
mayonnaise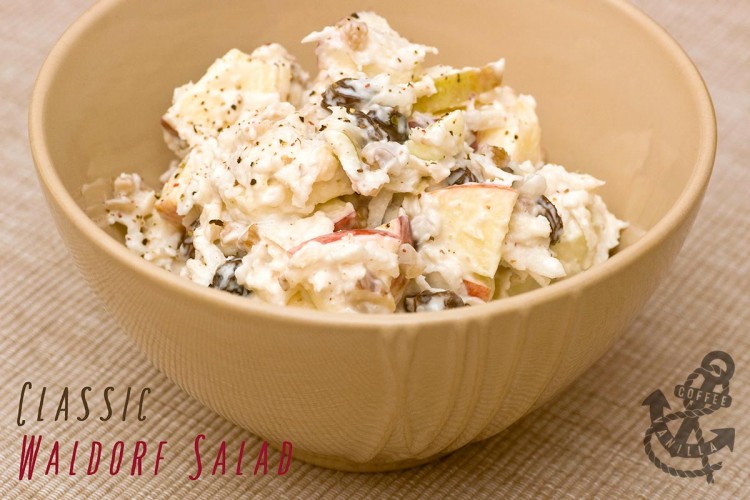 METHOD
Combine celeriac, apples, raisins and nuts together.
Season with mayonnaise, lemon juice, salt (optionally) and freshly ground pepper to taste.
Serve chilled.
Serves 4 people as a side dish.
NOTES
Skip walnuts or replace with pecans if you don't like bitter flavour.
If you like this salad, you may also enjoy Pink Waldor Salad I made.