This is something we meant to do with girls for ages but never got around to do it, until today…
What do you think?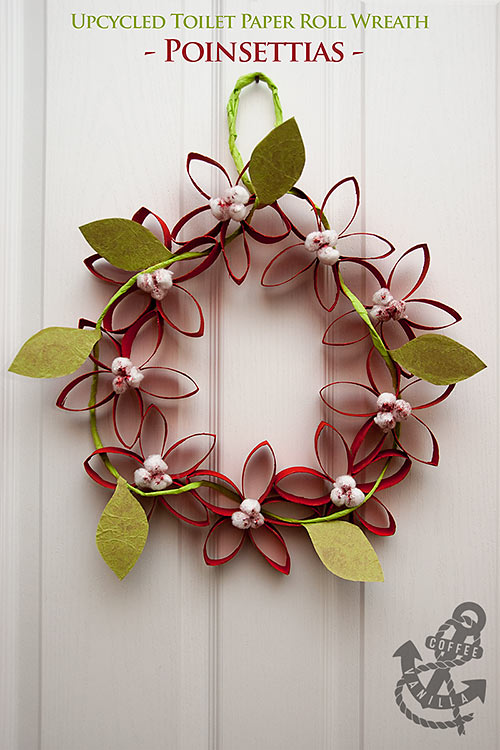 MATERIALS
about 12 toilet paper roll tubes (flattened and cut in 4 slices each)
thin cardboard (for instance from cereal box)
cotton wool balls (rolled into smaller, 1 cm balls)
wire
green tissue paper
red acrylic paint
glitter (we used red)
paper glue
water based clear glaze (we used Mod Podge) or liquid craft glue
all purpose glue (like UHT)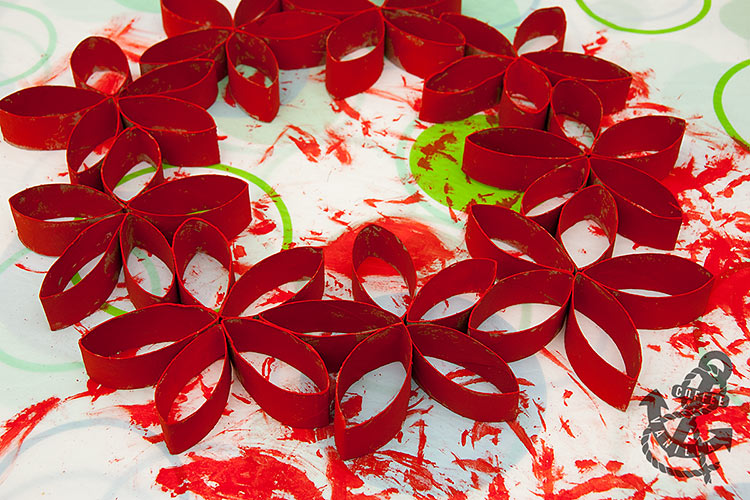 EQUIPMENT
paint brushes
panting mat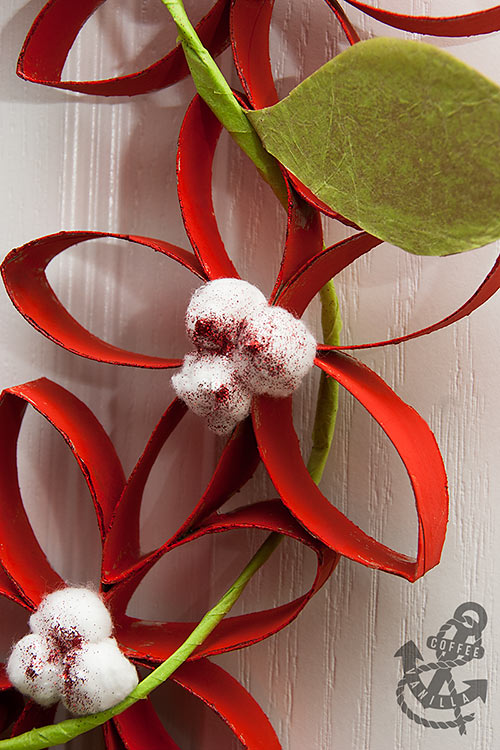 METHOD
Form a wreath by sticking unpainted paper roll slices with all purpose glue.
Paint it with acrylic paint and leave aside to dry.
Then mix glaze or liquid glue with glitter to paint edges of each petal.
Once again, leave aside to dry.
In meantime cut tissue paper into thin, long pieces to wrap the wire with, use paper glue when needed as you go and to secure the ends.
Make also the leaves by  cutting them out from cardboard and then covering with tissue paper.
Once the wreath is completely dry, thread the wire through the flowers and make a loop on the top.
Stick leaves onto the wire.
Top middle of each flower with all purpose glue to stick cotton balls onto them.
Dot cotton wool flower centers with glaze, sprinkle with glitter.
Let everything dry out properly before hanging the wreath on the door.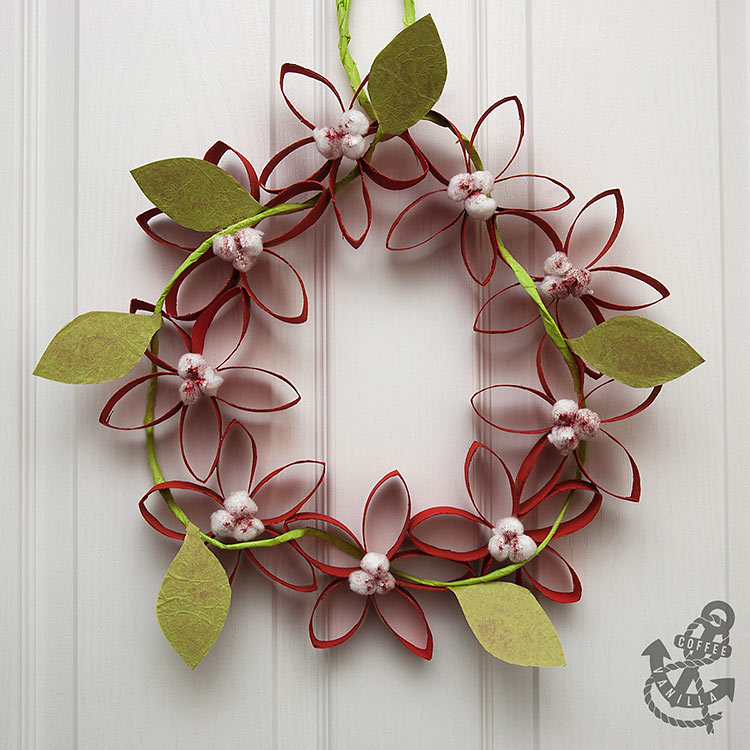 NOTES
If you are looking for more up-cycled toilet or kitchen paper roll crafts, check out this Christmas Calendar Made from Upcycled Kitchen Roll Tubes.
More craft and DIY ideas.
DISCLOSURE: This post contains some affiliated links.