Halloween has passed so now we can officially start getting ready for end of the year, winter holidays and for those who celebrate also Thanksgiving and Christmas.
Below you can find selection of our favorite gift ideas we came across last month… from handmade jewellery through toys, edible gifts to electronic gadgets and natural beauty products, enjoy.
We hope you will find in our picks something to your liking.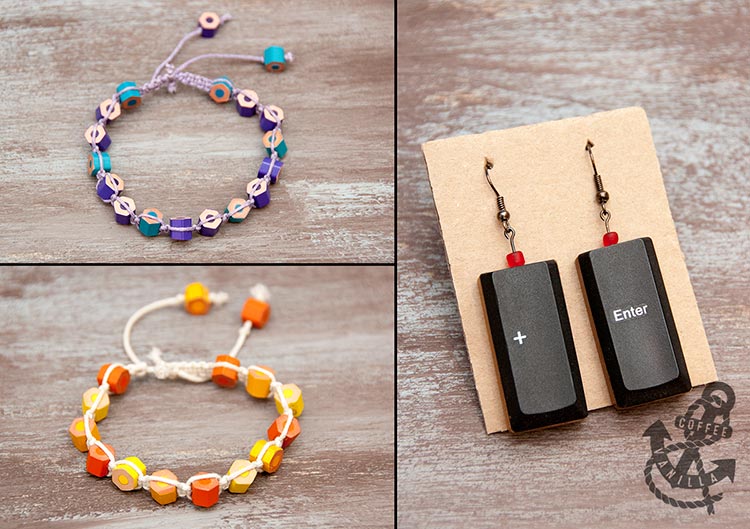 Those lovely handmade crayon bracelets and geeky earrings has been made by our friend from Strefa Dizajnu.
Each piece is unique and priceless but if you are interested in purchasing any of their products, they can be made on request.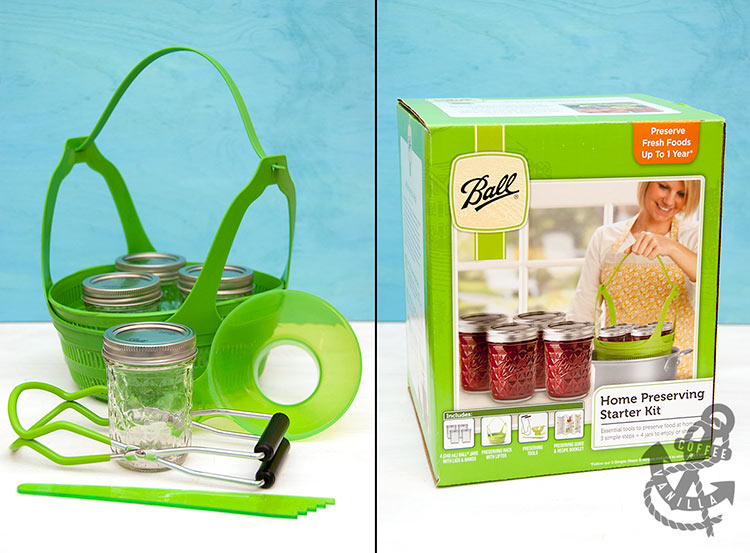 Ball® Home Presserging Starter Kit (£19.99) would make great gift for those who like to cook. It contains everything one needs to start making their own preserves straight away: jars with separate lids and twist on bands, preserving basket, tool for removing bubbles and measuring head-space while filling the jars, jar tongs and funnel. The kit is really simple to use and instructions easy to follow… we have manage to make this delicious mango chutney as a test.
If you are planning to get it as a gift for someone don't forget to attach some oval jar labels as well. Another thing worth mentioning is that quite deep pot is needed to fit the basket with jars and to cover it. Alternatively jars can be placed directly in the pot and then removed using provided tongs.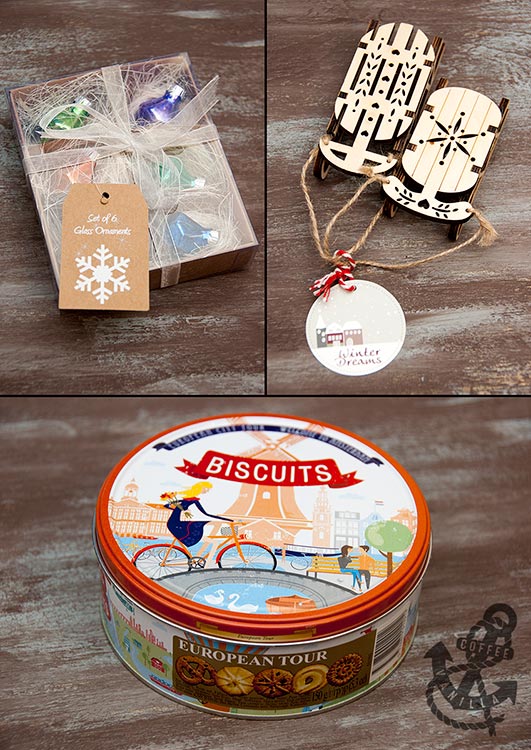 For edible Christmas gifts, books, handmade ornaments, books, craft sets, unique gifts for men, women, children or even pets head to your local HomeSense, they have it all covered.
On my recent visit to their Brighton branch I got tin of European Tour biscuits (£1.70 / 100 g), diamond shaped glass ornaments (£3.99 per 6) and adorable Winter Dreams wooden sledge decorations (£2.99 / pack of 2).
If you not familiar with Zazzle, it's online store where you can either print your own photos and designs into all kinds of gifts or buy ready made mugs, t-shirts, phone cases, jewelry and other items from private sellers.
After testing Zazzle t-shirts in previous edition of Tried & Tested we liked the quality so much that we have opened our own Zazzle store where our photos are available in many, many forms.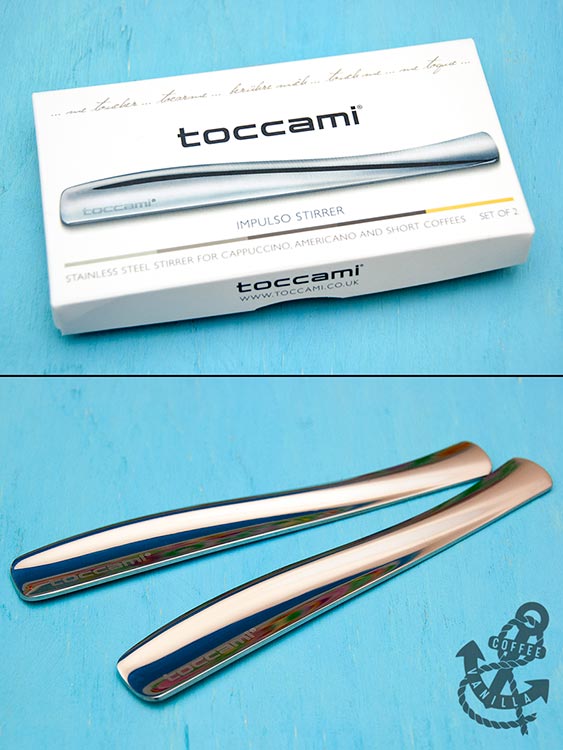 Impulso coffee stirrers from Toccami (£5.99 pack of two) are great little gift or stocking filler for any true coffee lover.
Unlike regular spoons they reaches all corners of the cup to dissolve sugar faster. They come as a pair and are made of very high quality stainless steel.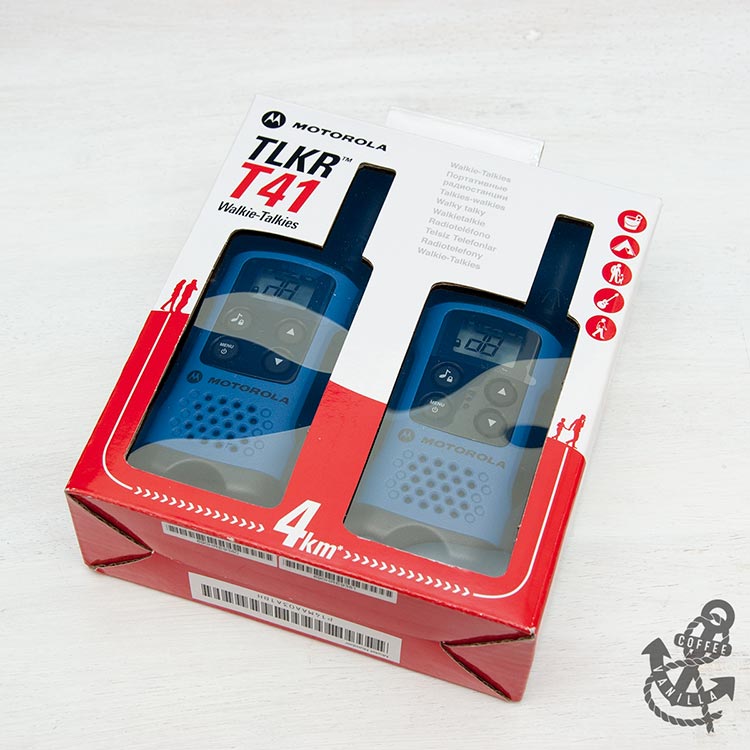 Our 5 year old is quite techy girl so instead of getting her toy walkie-talkies with only 500 m range we got her real ones that have 4 km range in open terrain.
Those Motorola T41 Walkie-Talkies (£24.99) are small enough for child's hand, have rubbery grip, belt clip and carrying loop, 8 channels, come in orange or blue, they are straightforward in use and use 3 standard AAA or rechargeable batteries.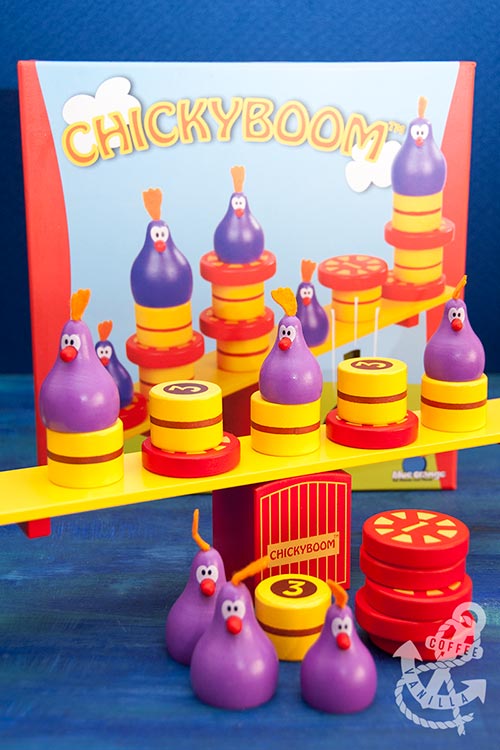 This brilliant wooden balancing game Chickyboom (£18.37) is a little similar to Jenga but more fun for children thanks to colourful elements, there are small and big chicks, wagon wheels and hay stacks rather than plain blocks, all made of quality painted wood, except for little felt bits on the top of chicken heads.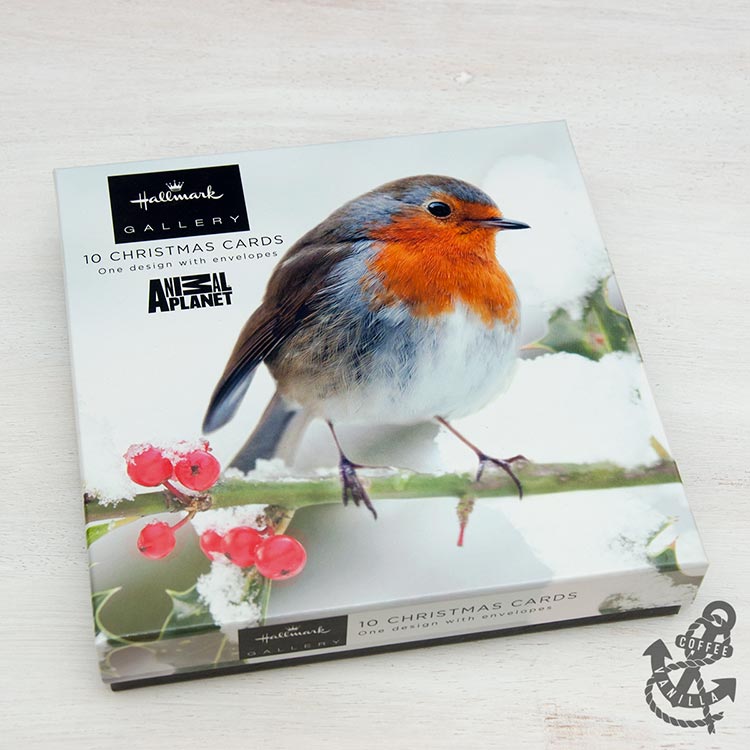 Nowadays traditional Christmas cards (without glitter) are quite hard to find. Therefore I was double happy to come across those Hallmark's Animal Planet cards featuring old fashioned photograph of a robin (£4.99 / pack of 10).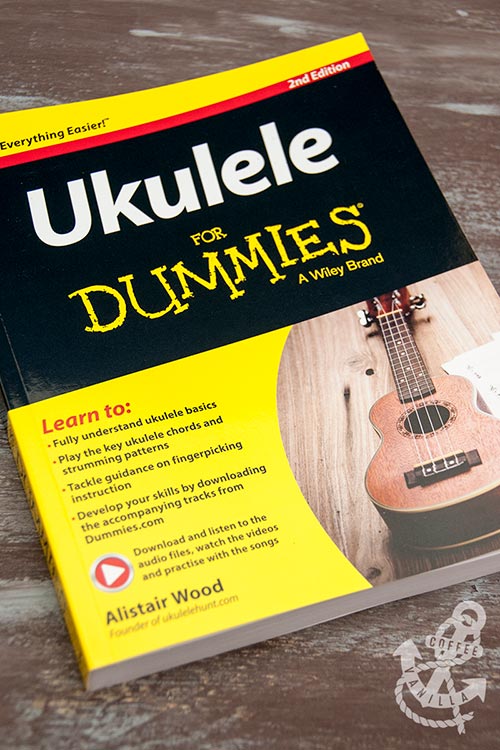 I don't play Ukulele myself but my older daughter does and Ukulele for Dummies (£15.58 / paperback) seems like a good book for anyone from beginners to semi advanced players who need to polish their techniques. It contains chords for many tunes from different styles so everyone will find there something for themselves.
In case you like an idea of getting this book as a gift for someone consider adding ukulele as well, there are many beautiful and inexpensive ukes out there.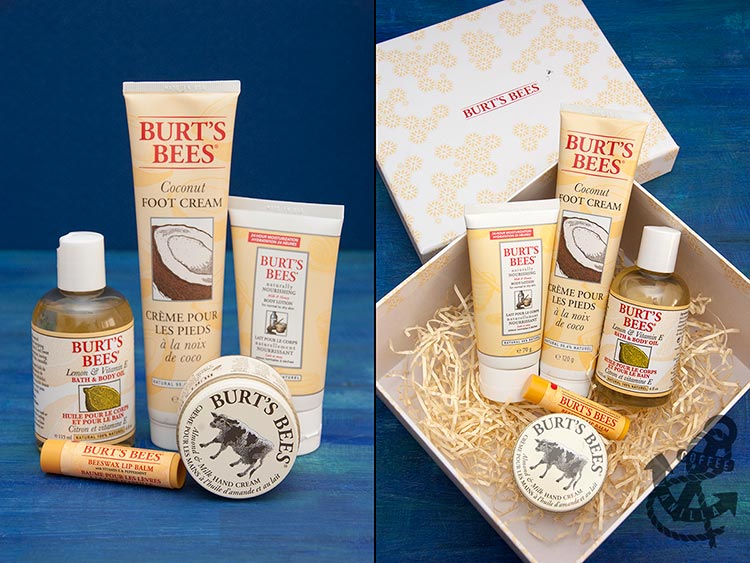 Burt's Bees Nature's Indulgence Gift Set (£29.99) smells lovely and does not contain any nasties.
In the set included are: Lemon & Vitamin E Body & Bath Oil, Almond & Milk Hand Cream (one of my favourites),  Naturally Nourishing Milk & Honey Body Lotion, Coconut Foot Cream and Beeswax Lip Balm with Vitamin E & Peppermint.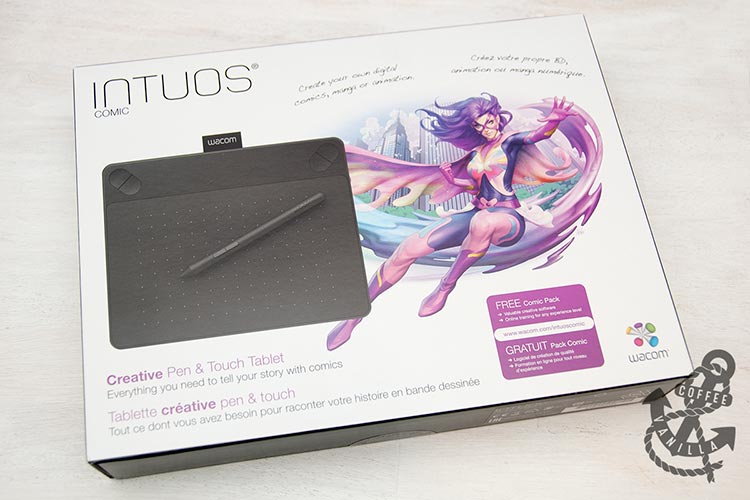 Wacom Intuos 'Comic' Graphics Tablet (£74.99) makes useful gift for anyone who like to draw or even edit photos. Although it is not professional version for most users it will be more than enough and can be installed on both PC or MAC.
I use Wacoms for over 10 years and I must admit that I like paper like feel of the surface on this little tablet much more than on my professional Wacom.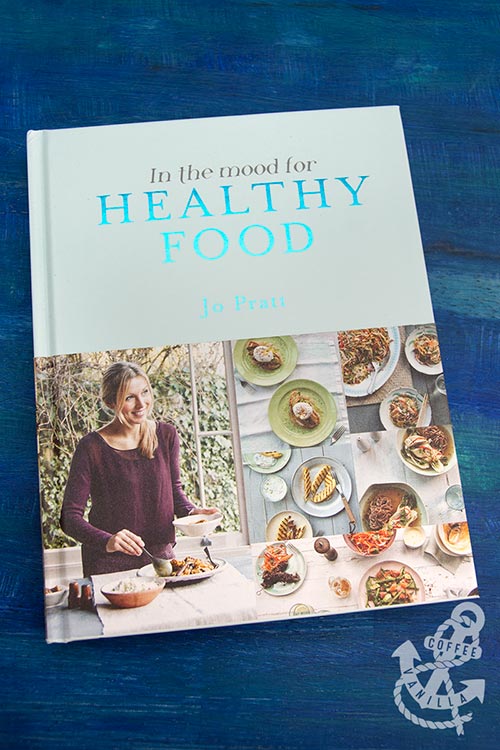 In The Mood for Healthy Food by Jo Pratt (£16.59 / hardcover) is an interesting read packed with beautifully styled full size photographs and straightforward healthy recipes for the whole family.
Most of the dishes serve 4 people and are separated into four handy chapters: Breakfast & Brunch, Light Meals, Main Meals and Something Sweet influenced by cuisines from all over the globe. Just to mention couple of dishes that grabbed our attention: Tikka Baked Cod with Coconut Relish, Orange Blossom and Pistachio Porridge, Apple Cranberry and Walnut Gluten-Free Loaf, Souper Green Soup with Pumpkin Seed Croutons, Herby Chickpea Tabbouleh with Oven-Dried Tomatoes, Spelt and Hemp Pizzas, Sugar-Free Pear, Pecan and Spelt Cookies or Irresistible Carrot Cake with Coconut – Lime Frosting.
If you are Jo Pratt's fan you may also be interested in her Pasta con le Cozze recipe we have cooked short while ago.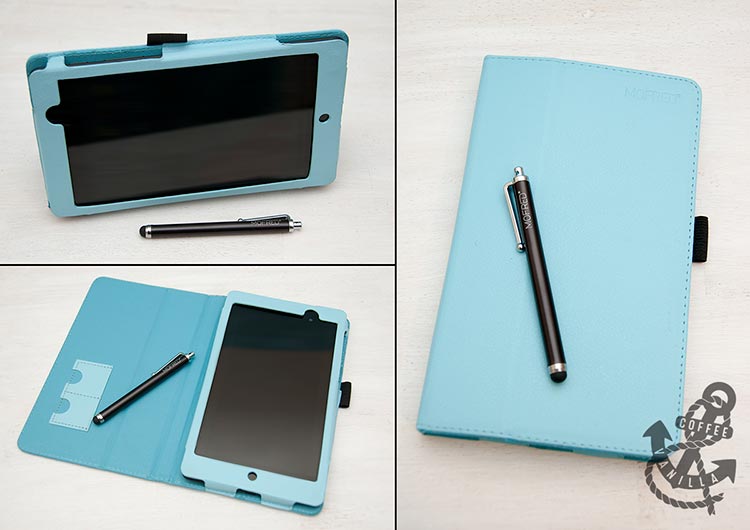 Mofred is one of our favourite tablet case brand so in case you are getting any tablets this Christmas don't forget wrap it in one of those cases (about £7.00 – £9.00).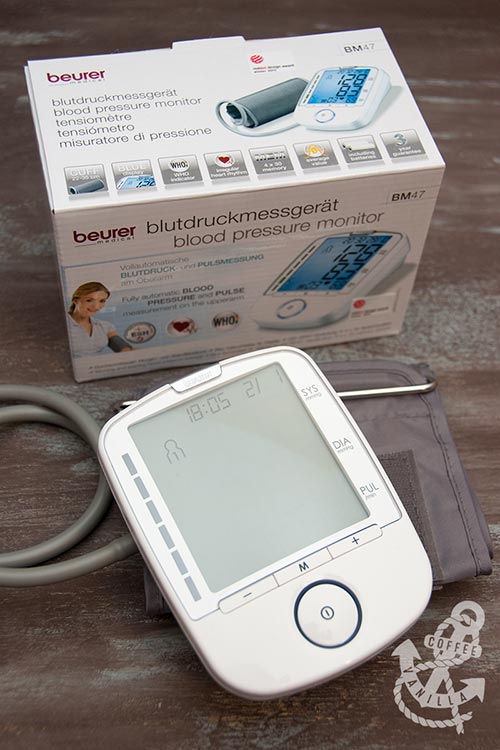 For anyone who like to check their blood pressure we can recommend this blood pressure monitor from Beurer (£40.58) that is the best out of 3 we have tried recently.
For my mum this is outstanding gift as she check her blood pressure daily so having electronic monitor saves her a lot of time comparing to the manual pump one she had before. It can also store 30 readings for 4 different profiles, has large illuminated display and bold font (so important for those who can't see well) and except for blood pressure can detect heart  arrhythmia. Additionally it comes with handy black storage pouch.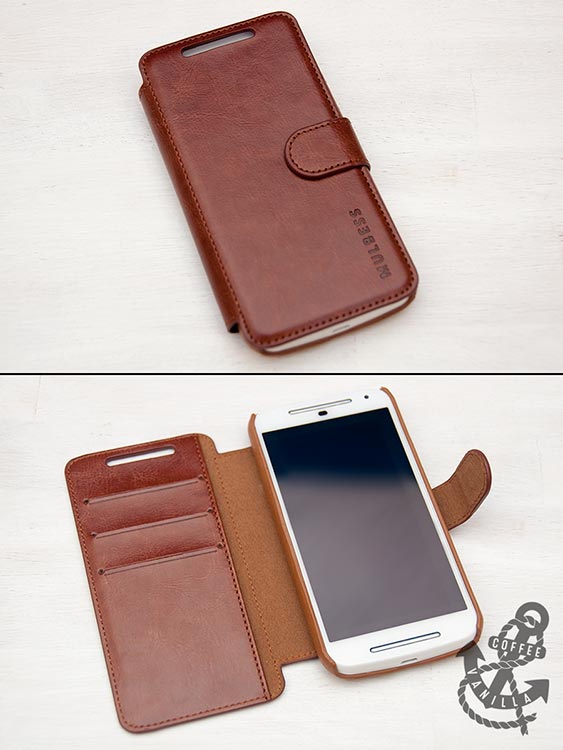 And the last but not least are the smart phone cases from Mulbess (about £13.00 – £17.00), in this picture for Motorola Moto G (Motorola Moto G review is available here on our other blog) which is probably one of the most comfortable phone cases I had so far. It looks good, feels comfortable in hand and the part that holds the phone is kind of rubbery and has leather texture.
NOTES
Don't forget to check out our Inheritance Recipes challenge, this month we have great prize from HomeSense to be won.
The next Tried & Tested will be published in the first days of December and will include some stocking filler and last minute gift ideas, stay tuned.
DISCLOSURE: This post contains some affiliated links. Most of the products have been sent to us for review purposes except for the jewellery from Strefa Dizajnu that we decided to include in the round-up. HomeSense goodies were purchased using their gift card. We have received Chickyboom game, Animal Planet cards, Ukulele book , Burt's Bees set, Wacom tablet and blood pressure monitor as a part of Amazon Vine™ Programme and you can find parts of those reviews on Amazon website as well. Walkie-talkies, mobile and tablet cases have been purchased by us. We were not financially compensated for this post. All opinions expressed here are our own and we retained full editorial control.