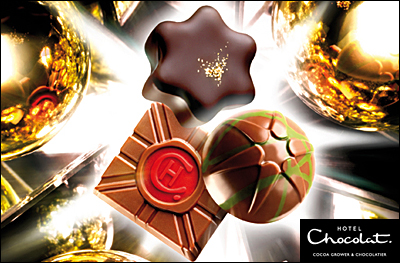 With Christmas just around the corner beautiful double layer box of chocolates filled with Christmassy flavours of mulled wine, chilli, rum, cherry, gingerbread and cinnamon, can be very handy, either to treat your guests or as as a delicious gift for someone special.
And now you have a chance to win one of those gorgeous The Sleekster Classic Christmas Double Layer Selection chocolates by Hotel Chocolat – British cocoa grower and chocolatier, here on this blog.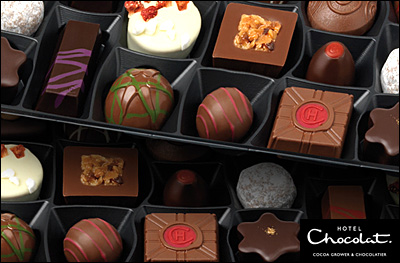 1. HOW TO ENTER
Leave a com­ment under this post before mid­night Monday 21st of November (Lon­don, UK Time).
Don't for­get to use a valid email address so we can con­tact you in case you win.
2. FOR EXTRA ENTRIES
I will be announcing the winner on the 23rd of November.
Good luck Everyone!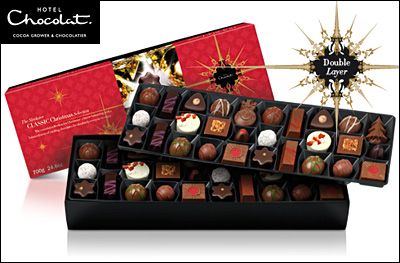 Hotel Chocolat have in offer many more yummy, chocolaty Christmas gifts, check out for yourself.
With thanks to Anurag from Hotel Chocolat.
Terms & Conditions
Please note that this giveaway is open to residents of UK and the rest of Europe, US and Canada.
UPDATE
Thank you for participating. This giveaway is now CLOSED and the winner has been announced here.