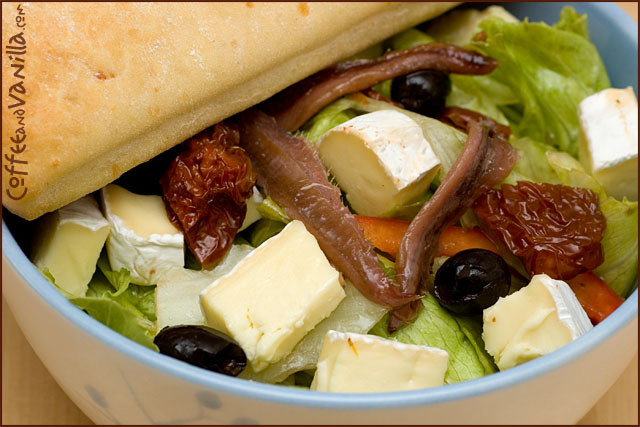 INGREDIENTS
1 iceberg lettuce
1 sweet red bell pepper (deseeded and sliced)
300g sundried tomatoes in oil (with oil) or some olive oil and seasonings for the dressing
4 handfuls of pitted black olives
4 handfuls of cherry tomatoes – optional
250g brie cheese
80-100g tin anchovies – optional
4 ciabattas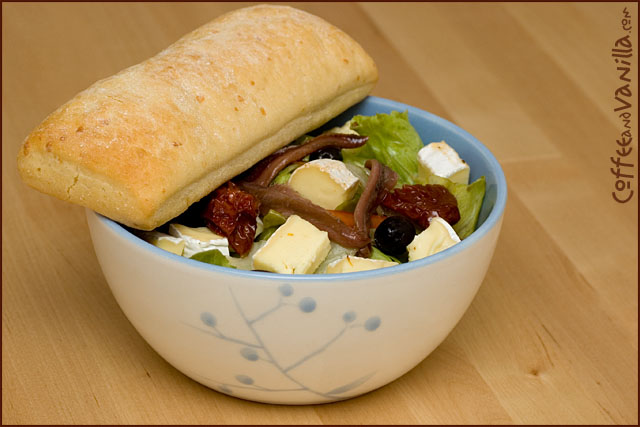 METHOD
Tear lettuce and toss in some oil from sundried tomatoes or olive oil with seasonings (salt, garlic powder, basil, onion powder etc).
Serve to 4 bowls. Add some peppers, sundried tomatoes, handful of olives, handful of cherry tomatoes, some brie to each bowl.
Top with anchovies. Serve with ciabatta bread.
Serve 4 people.