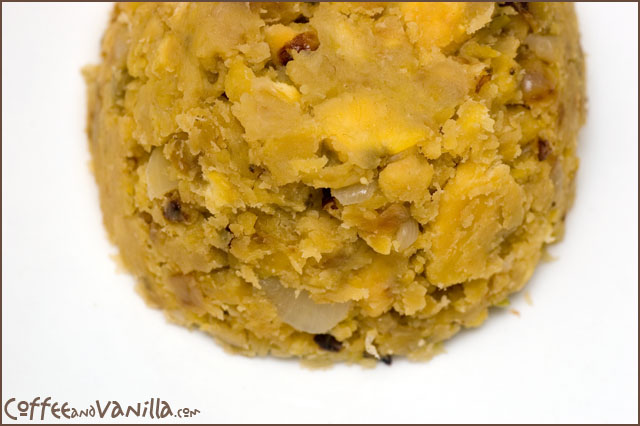 INGREDIENTS
6 very green plantains
2 onions (chopped finely)
1 whole garlic (peeled & crushed)
6 tbs oil
sea salt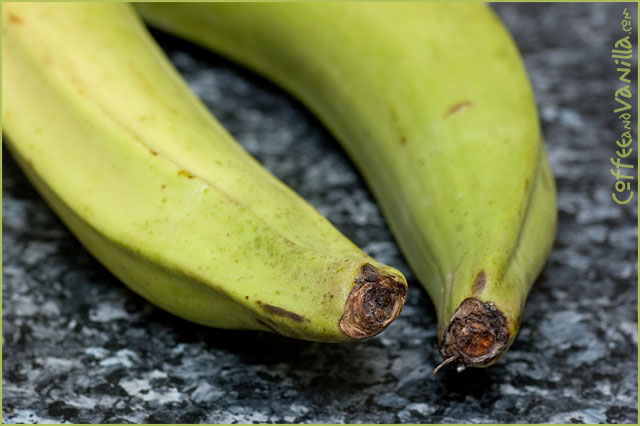 METHOD
Cut off ends of the plantains, cut them in halves and boil in a large pot till skin is coming out easily.
In meantime fry on oil onions and garlic till golden.
Remove skin from plantains and slice them finely, add to the frying pan with onions.
Fry till some of the plantain slices are golden brown and start falling apart.
Add ⅔ cup of water and mash everything together.
Season with salt.
Create balls from the mixture and serve to the plates.
Mofongo is a side dish, taste good with dishes that have sauces.
Can be also served with chicken broth or topped with butter.
Originally mofongo is made with pork rinds that I replaced with onions.
Serves 6 people.