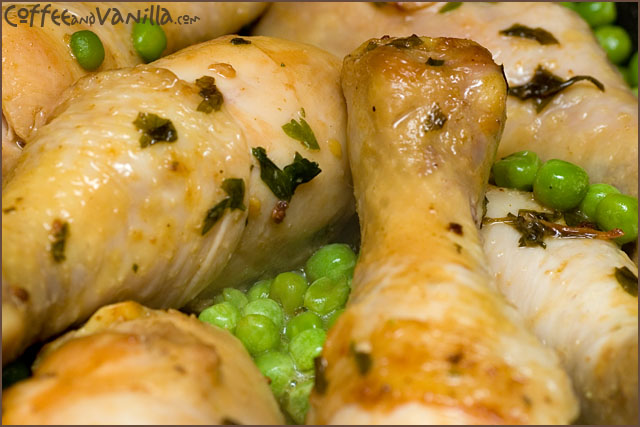 INGREDIENTS
10 chicken drumsticks
1 tbs Vegeta (vegetable seasoning)
40g unsalted butter
3 tbs fresh / frozen parsley (chopped)
500g farfalle pasta
salt
500g frozen garden peas (green peas)
1 cup water
METHOD
Fry chicken on butter turning several times till golden.
Season with Vegeta and parsley.
In meantime cook pasta in salty water, drain and leave aside.
Add 1 cup of water to chicken, cover and cook till soft, add peas and cook some more till everything is ready.
Serve with pasta.
Serve 5 people.