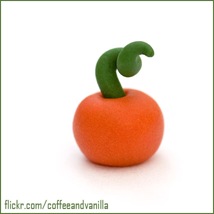 Mrs. W of Mrs.W's Kitchen tagged me for this fun meme so here you go, six words describing myself:
creative
busy
sensitive
quiet
pedantic
possessive
Rules:
1. Write your own six-word memoir.
2. Post it on your blog and include a visual illustration if you'd like.
3. Link to the person who tagged you in your post.
4. Tag five more blogs with links.
5. Remember to leave a comment on the tagged blogs with an invitation to play.
I'm tagging to participate in this meme:
– Nora of Life's Smörgåsbord
– Mango Power Girl of Mango Power Girl
– Mike of Mike's Table
– Rosie of Rosie Bakes A 'Peace' of Cake
– Bren of Bren's FlaNboyant Eats