Despite walking through Brighton's North Laine almost every day I have never visited Silo before but I have heard of them and I was very intrigued by the promise of locally sourced ingredients and the "zero waste" motto… I wanted to find out more.
So  when couple of weeks ago I've been invited by Miele to a foodie event at Silo, where Chef Douglas McMaster prepared delicious menu using their steam ovens, I couldn't be more happy.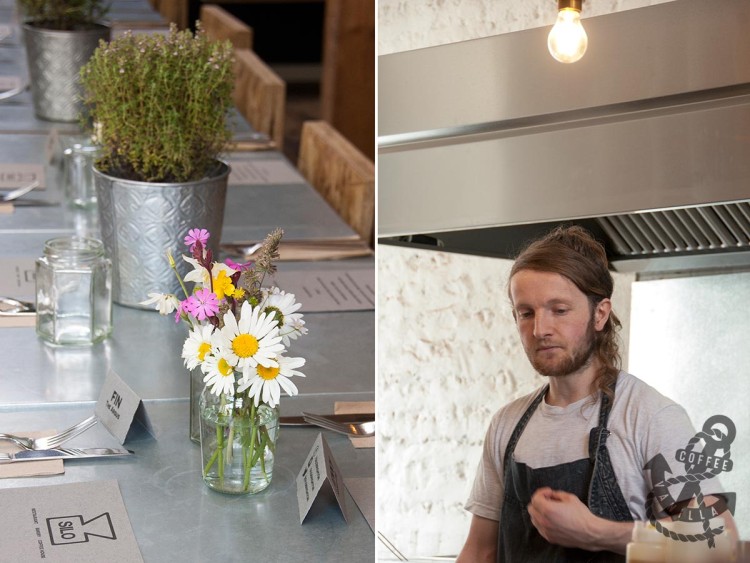 Their premises are mixture of pre-industrial restaurant, bakery, coffee house in one with minimalistic design and modern technology helping to reduce waste.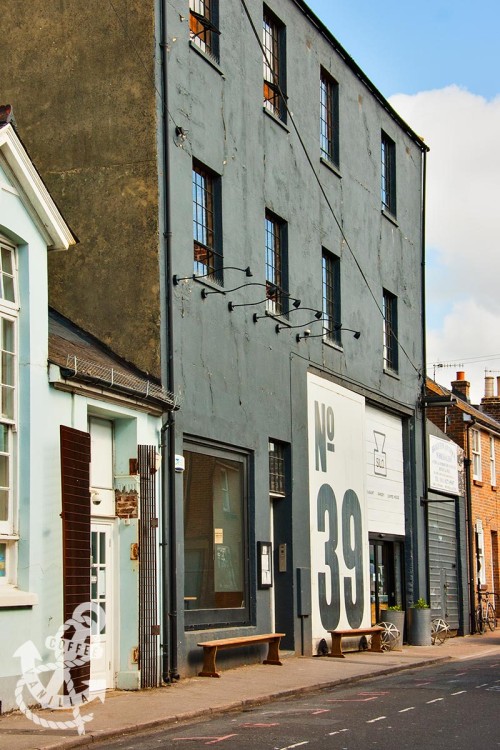 For a moment it reminded me of cruise ship's crew-mess but on board we did not have fancy food, drinks served in recycled jars, starters served  on coasters made of melted plastic bags or pretty wild garlic flowers in jar vases decorating the tables.
If you haven't got a chance yet and like this kind of thing you must absolutely try Silo yourself on your next visit to Brighton…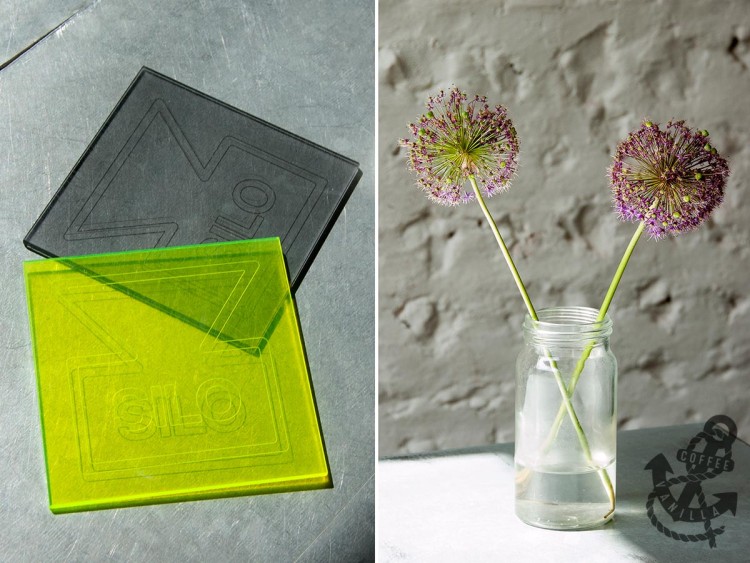 But why the steam ovens?
Steam cooking preserves the nutritious value of food, maintain its natural flavours, make meats more succulent and breads / cakes softer. It is a bit like adding tray filled with water while baking except that with the steam ovens there is no need for all this. Additionally food made in the steam is healthier, cooked to a restaurant standard and now with the new Miele steam ovens this can be achieved also at home.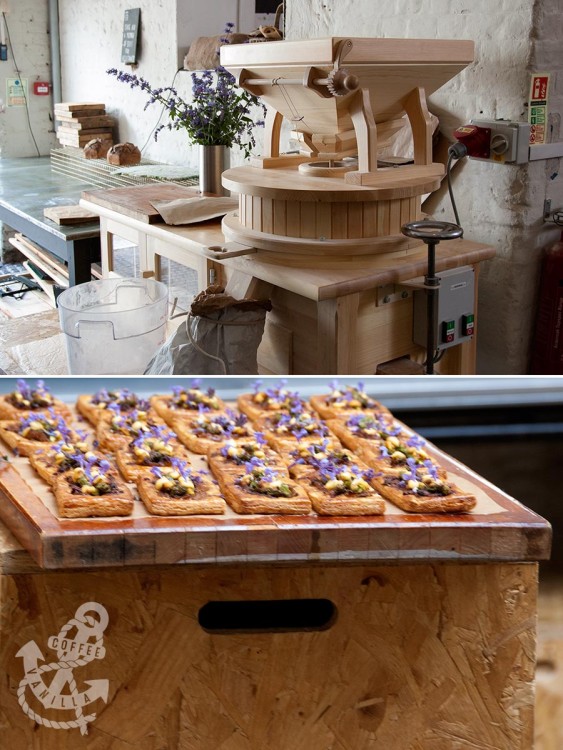 grain mill | asparagus, caramelised onions & Dijon mustard pastries
The mouthwatering four-course lunch menu prepared by Doug demonstrated  how diverse the steam ovens are, from pastries, sour dough bread, through steamed vegetables, main of chicken and yummy mini cakes served with cold brewed coffee to finish off this great meal.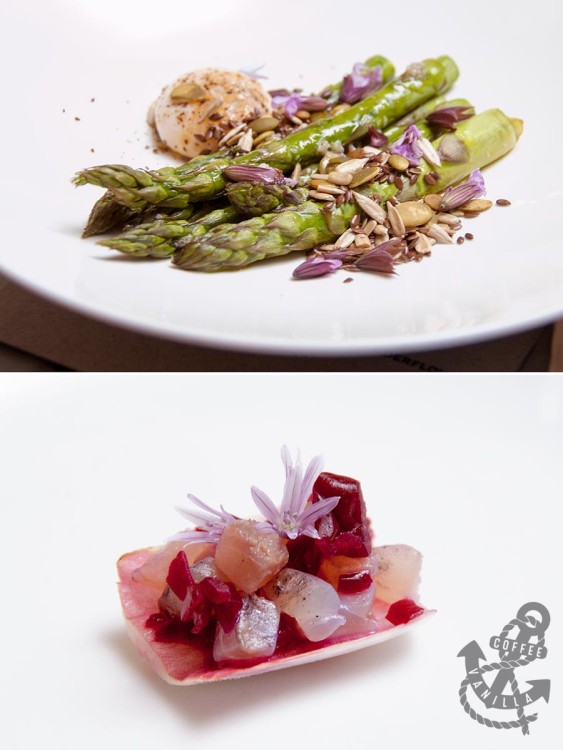 oven steamed asparagus with egg yolk & seeds | stone bass cured in lava salt and molasses sugar, with red chicory and chive flowers
It is worth mentioning that Silo produces their own drinks, both soft and alcoholic, in The Old Tree brewery and they made sure to keep us well hydrated thought the entire event.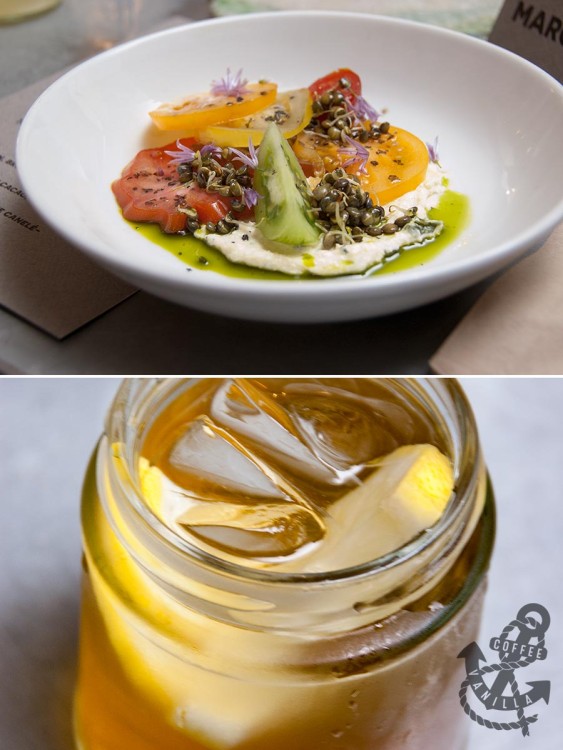 tomatoes, smoked quinoa & lovage salad served with freshly made rye sour dough bread | honey drink with lemon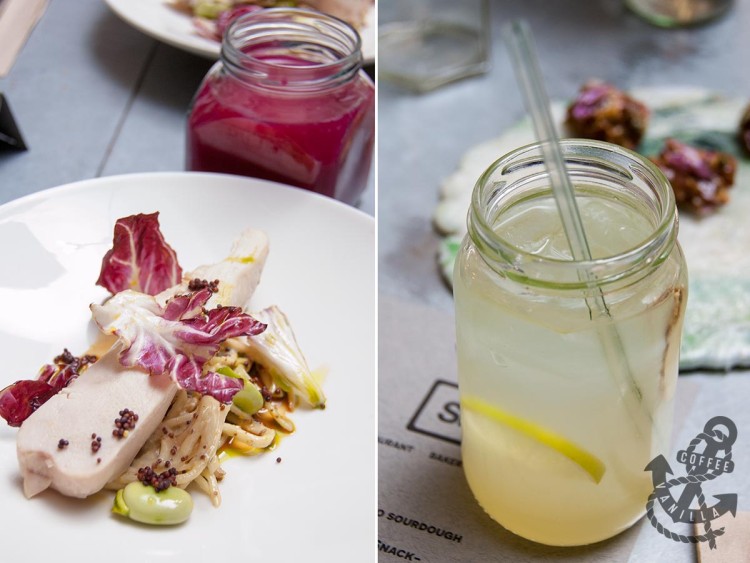 chicken, broad beans & smoked radicchio | lemonade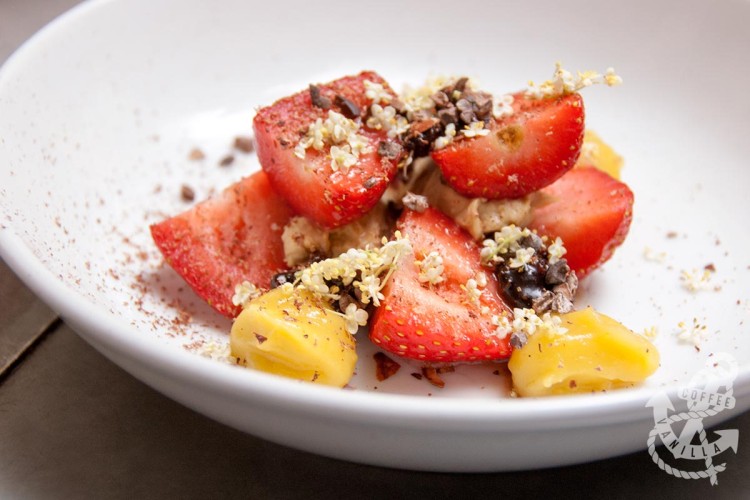 strawberry dessert with raw cacao, lemon skin purée and elder flowers
Couple more shots from the day can be found in our Instagram feed.
SILO
39 Upper Gardner Street
Brighton BN1 4AN
phone: 01273 674 259
You can find this review between our other reviews on Google Local & Zomato (former Urbanspoon) websites.
NOTES
For alternative view on the day read more about Miele's event on Nutritious Deliciousness blog – Carina, thank you for keeping me company.
DISCLOSURE: I was not financially compensated for this post but I enjoyed this complementary meal as a guests of Miele. All opinions expressed here are my own and I retained full editorial control.