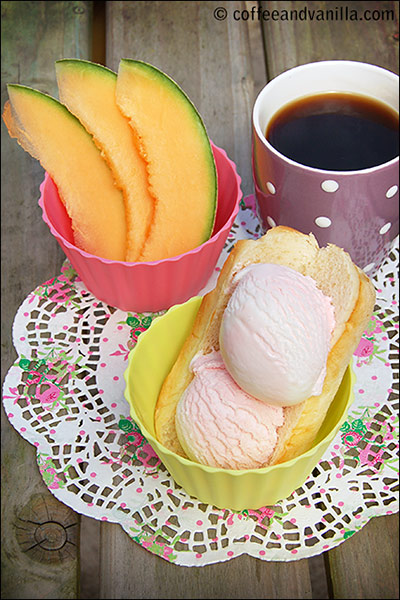 Today my terrible two and I we had finally our Sicilian style breakfast: brioche rolls stuffed with gelato, strong black coffee for me and some cantaloupe melon for her. Since I have put my hands on stunning Phaidon's "Sicily" book from The Silver Spoon Kitchen series I was very curious how this combo (ice cream and brioche) would taste… Now I know and I must admit I could probably eat it every single day especially that when I was pregnant with my first daughter I used to crave bread rolls dipped in fruit yoghurt all the time.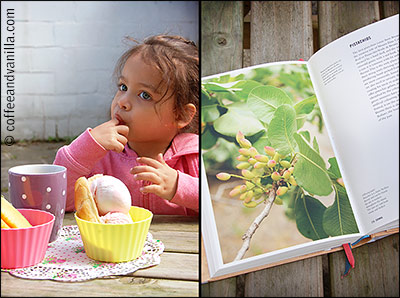 But "Sicily" has much more to offer than ice cream in a bread roll. The book is bursting with mouthwatering food images, relaxing landscapes and over 50  sunny recipes and interesting food stories from various provinces of Sicily: Trapani, Palermo, Agrigento, Caltanissetta, Messina, Enna, Catania, Ragusa and Siracusa… I'm particularly interested in the recipes from Ragusa as together with my husband we are big fans of Commissario Montalbano (Inspector Montalbano) so I'm planning to prepare every single one of them this summer, stay tuned… Caponata Di Verdure (Wild Vegetable Caponata) will be most likely the first one to try.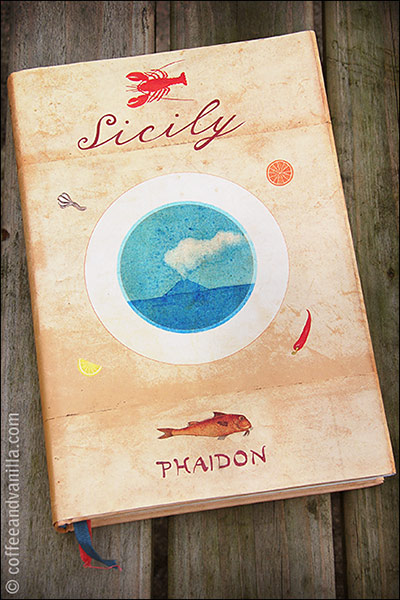 The book is also available through our Amazon.co.uk & Amazon.com stores.
"Sicily"
AUTHOR: Phaidon
PUBLISHER: Phaidon Press Ltd
FORMAT: Hardcover
SIZE: 180 x 270 x 36 mm
PAGES: 272
LANGUAGE: English
ISBN: 978-0714863528
PUBLISHED: 1st March 2013
Over 50 sunny recipes and interesting food stories from various provinces of Sicily.
5 out of 5 stars
DISCLOSURE: I received "Sicily" book from Phaidon for review purposes. I was not financially compensated for this post. All opinions are my own. You can find this article between my other reviews on Amazon website.