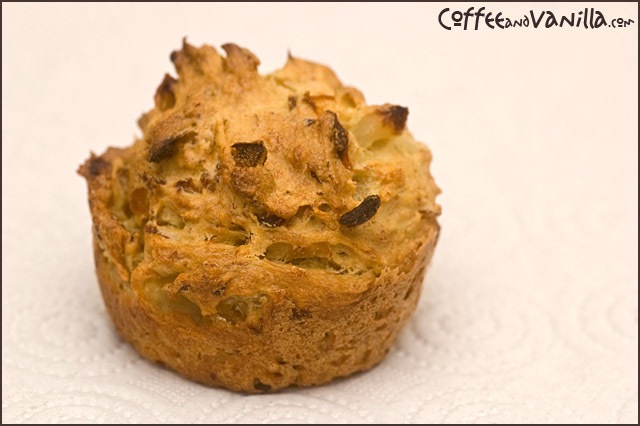 INGREDIENTS
2-3 medium onions – about 300g (chopped finely)
50g unsalted butter + some more for frying onions
25 ml olive oil
1 egg
about ⅔ cup milk (or more)
200g saltfish / salt fish (soaked overnight or at least 8 hours, rinsed, drained and flaked)
1½ tbs mild curry powder
3 cups plain flour
1 tbs baking powder
olive oil spray or olive oil + silicon brush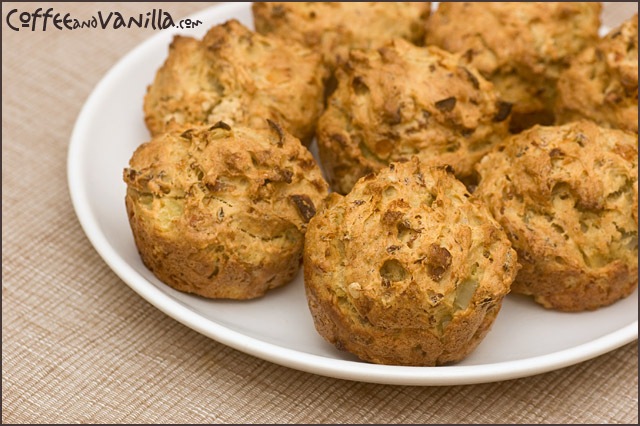 METHOD
Preheat oven to 200°C (392°F).
Melt butter and leave it aside to cool down a little bit.
In meantime fry onions on some butter till golden, add saltfish and fry some more till all water is gone.
Combine melted butter, oil, egg, onions with saltfish, baking powder, curry powder and flour in a large bowl.
Add milk gradually to create easy to stir but sticky dough.
Spray muffin tray with olive oil spray or brush it with oil, then feel tray with the dough. Even top of the muffins with a spoon.
Bake for 25 minutes reducing heat towards the end if muffins are getting to brown.
When they are ready remove them from the tray.
Serve warm or cold.
This recipe makes 14-15 muffins.
If saltfish is hard to flake, pour over the fish boiling water and soak for 5 minutes.