I was intrigued by the salted caramel flavour for quite a while now and when I discovered Teisseire Caramel during my trip to Paris I had no more excuses not to try making salted caramel coffee.
The last couple of days were extremely hot (for UK) so I made the iced version. It turned out to be amazing and very addictive, too (!)
It would work wonderfully as the Father's Day treat… my husband loved this coffee.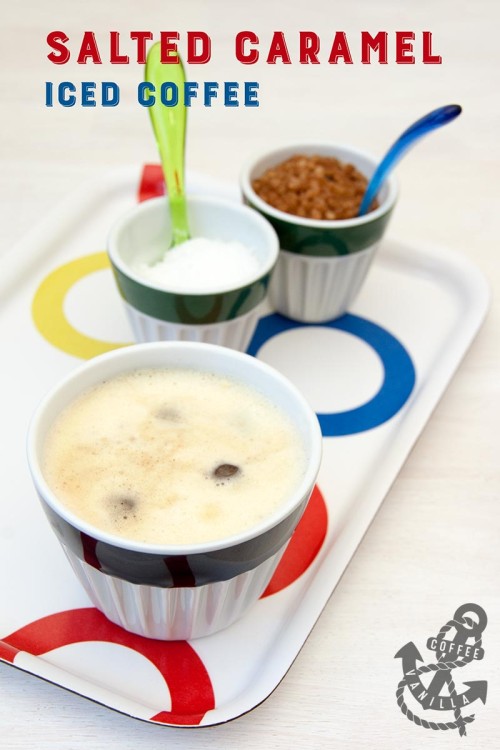 INGREDIENTS
cup of strong Americano (espresso diluted a bit with hot water) or strong filter coffee
2 dashes of Teisseire gourmet drops
generous pinch of sea salt
milk (we used unsweetened evaporated milk)
Demerara sugar – to taste
ice cubes – to serve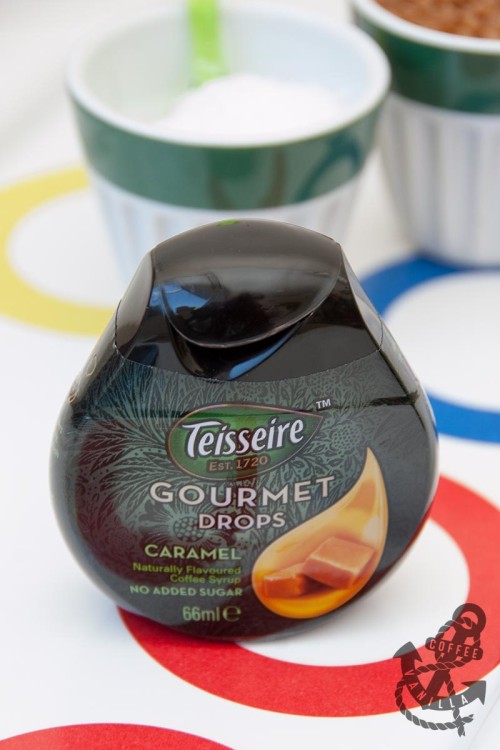 METHOD
Prepare the coffee, sweeten to taste if necessary and chill in the fridge.
Add caramel syrup, ice cubes, cold milk (optionally frothed) and enjoy.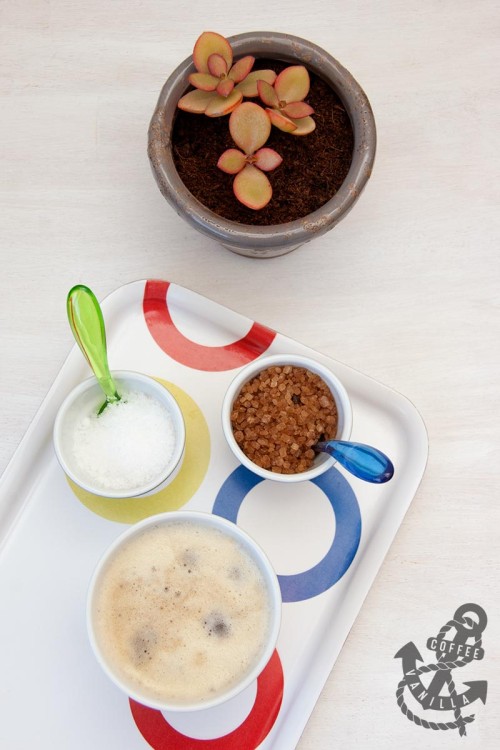 NOTES
Salted caramel flavour goes very well with regular, not iced coffee as well.
If you are looking for more salted caramel recipes, try: Easy Microwave Salted Caramels from Kavey Eats.