This is one of my husband favourite ways of eating salt fish, just after saltfish fried with onion for breakfast.
The funny thing is the fact that as a child he did not like christphenes and now when he lives so far away from Dominica and they are hard to get, he craves them.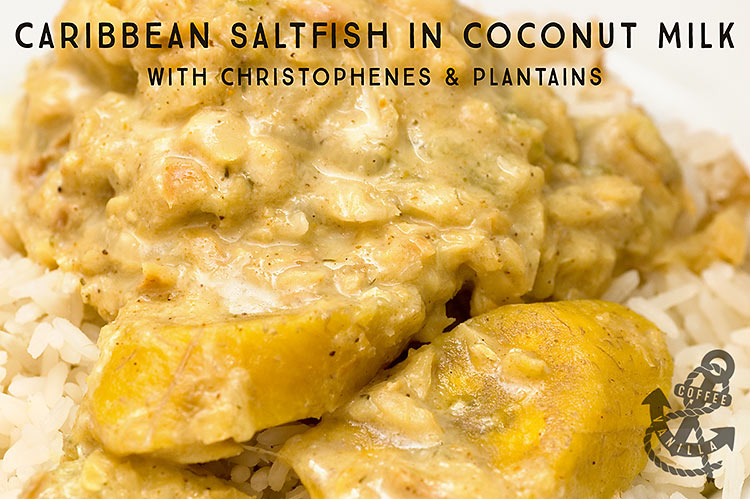 INGREDIENTS
400 g skinless and boneless salt fish / saltfish (I used cod fish)
1 small marrow, few christophenes (chochos, chayotes) or few zucchinis (about 500 g)
2 onions
1 lime juice or ½ – 1 lemon juice
3 greenish plantains or 5 green bananas
2 tbs olive oil
2 tbs mild curry powder
1 cup (110 g) coconut milk powder
4 cups of water
hot sauce
2½ cups of easy cook white rice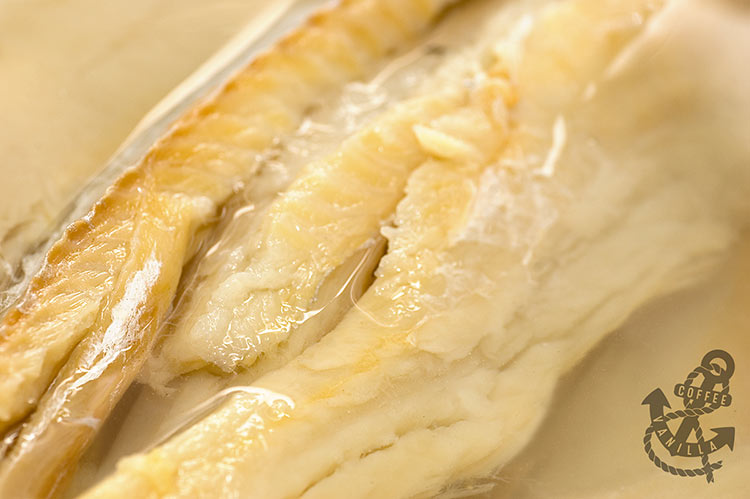 METHOD
Soak saltfish over night or cook for 1 hour changing water once, drain and break into small pieces.
Peel and chop marrow / christophenes / zucchinis into big cubes (you may live zucchinis in skin).
Chop onion finely.
Peel plantains / green bananas slice into thick pieces but before peeling green bananas oil you hands with vegetable oil, otherwise they will stain your hands.
Place fish, marrow, onions, bananas, olive oil, lime juice, curry powder and coconut milk and water in a large pot.
Cook covered till plantains are ready.
In meantime cook rice in 5 cups of water with no salt.
Serve over rice with few dashes of hot sauce.
Serves 4 people.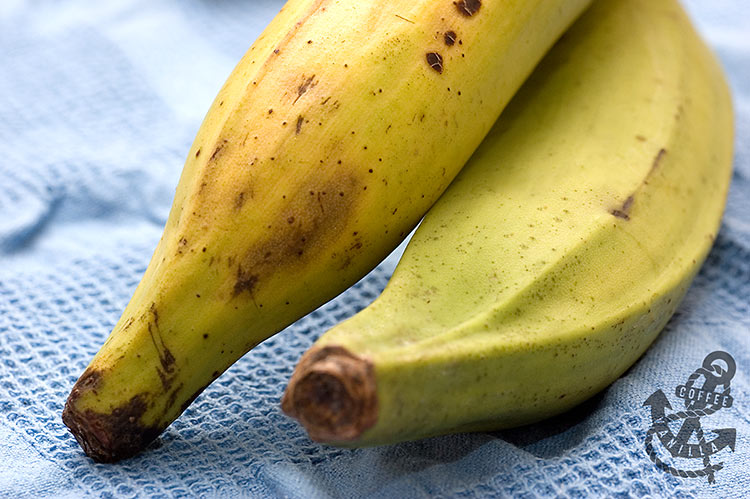 NOTES
More Caribbean recipes.
More recipes from Dominica.
More easy stews.