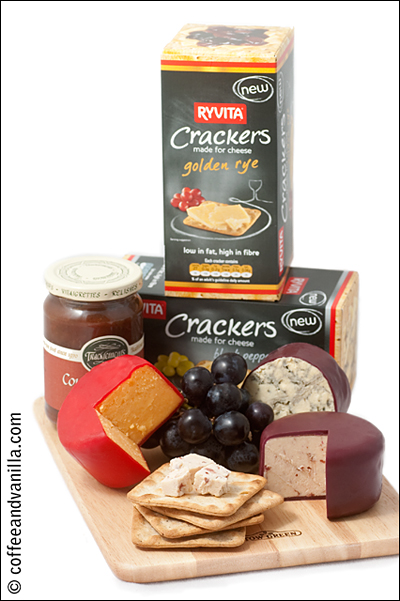 I just tried new Ryvita crackers for cheese which are excellent. They go very well with all kind of cheese, chutneys and fruits. I like especially combination of the "black pepper" crackers with blue stilton cheese and grapes. Also mix of "golden rye" crackers with double gloucester cheese and chutney is exceptional. And what your favourite combo would be?
In addition to great taste Ryvita crackers are healthier than regular ones because they are made with wholegrain flour and olive oil. They are low in fat and high in fibre which is important for those who count calories and nutritional values.
27 CALORIES (per cracker)
With thanks to Ryvita and Gia from Wild Fire for all the goodies.