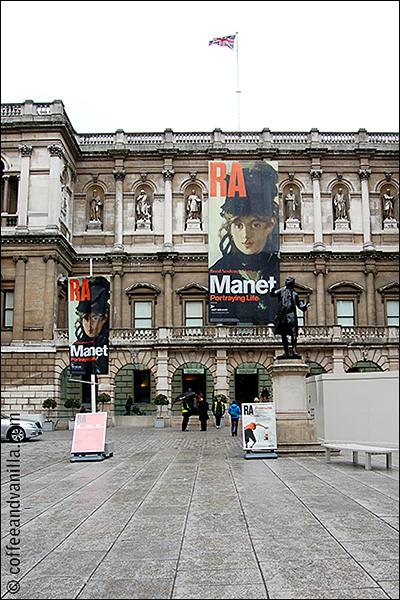 Today, together with colleagues from SWPAC and our children we went to Royal Academy of Arts to see Manet exhibition and attend "Portraying Life" workshops.
We have been challenged to paint portraits of celebrities, personally I was amazed how much harder it was to paint in colour than in shades of gray…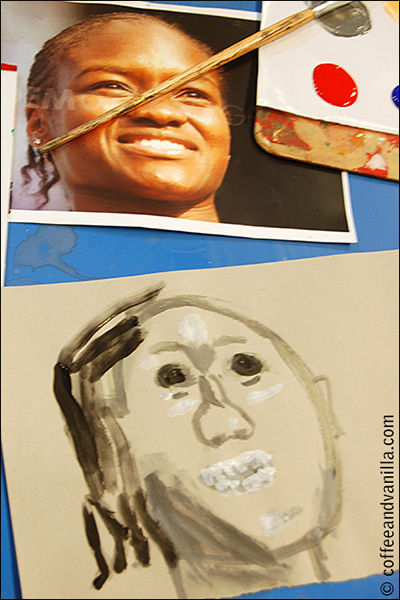 Above: Nicola Adams (boxer) by Marissa – 7 years old.
To see more of the works check out SWPAC blog and to learn more about free workshops and other learning opportunities at RA visit their website.