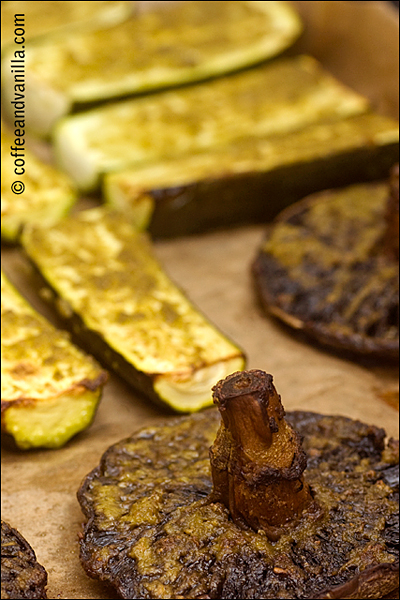 INGREDIENTS
veggies for grilling: mushrooms, zucchini etc.
olive oil for brushing (for extra kick I used olive oil with chillies)
pesto for brushing
fine sea salt
EQUIPMENT
baking tray lined with non-stick Teflon sheet or baking paper
silicone brush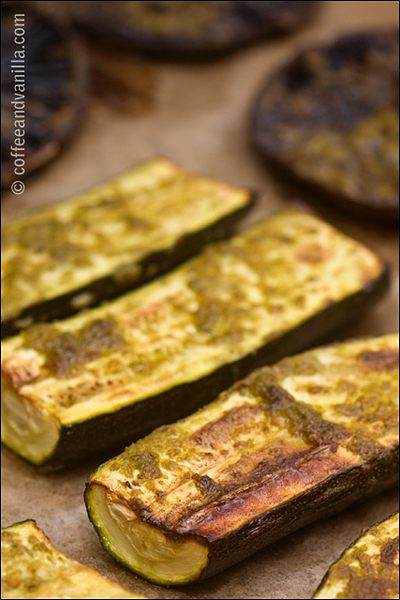 METHOD
Preheat oven to 200°C (392°F).
Place veggies on baking tray, brush them with oil, sprinkle with salt and place in the oven.
When veggies are almost ready brush them also with pesto and put back in the oven for a little longer.
Serve immediately.
NOTES
Portobello mushrooms taste especially good prepared this way.
I used traditional green pesto this time but sometimes I use sundried tomato pesto which taste very good with courgettes.