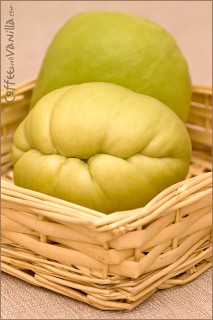 Do you remember this quiz?
Quiz # 5 – Prize: Göt 2b Spa Facial Brush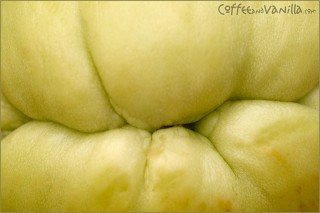 The correct answer was: Christophene, Chayote, Chocho, Buddha Hand Squash or any other name that is in use in your area… you can read more about Christophenes here.
Thank you Everyone who participated!
I received many emails with answers, the most common were: Buddha's hand squash, chayote, chayote squash, chow chow… the other answers were:  quince, a bagel "hole" and cabbage patch doll :)
And now it is the time to announce randomly selected winner, and the winner is: Happy Cook of My Kitchen Treasures from Belgium! Congratulations Happy Cook!!! Your package with Göt 2b Spa facial brush is on the way…
And for those that did not get a chance to win I have a good news, I will be hosting another quiz with the same prize shortly, so visit again soon!