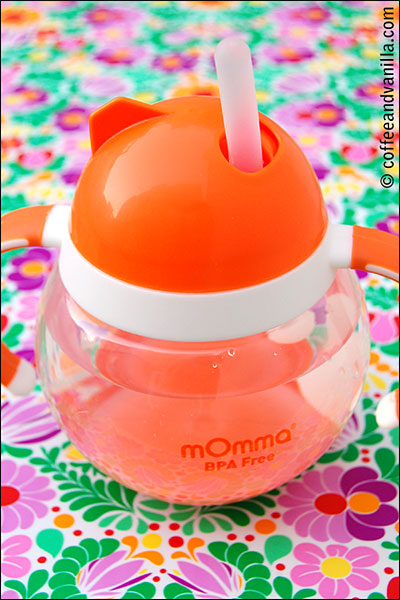 My younger daughter is very naughty and always trying to find a way to spill the water and all kind of drinks. Most of the time she succeeds, even from supposedly non-spill bottles, they just can't resist Ella's shaking and heating. Momma's Cup with Straw & Dual Handle went through tests in her little hands as well an so far (almost three weeks now) she haven't been able to spill a single drop from it so I can positively say they are really spill proof.
The other advantages are:
– soft in touch handles,
– the fact that the bottle rocks what is very entertaining for toddlers,
– bendy straw that delivers drink only once child sucks on it,
– built in closing system so there is no more lost covers.
Except for the cups Lansinoh came up with the whole range of matching Momma accessories in modern, minimalistic design straight from Italy.
Another product worth mentioning is Momma's Warm Plate with rubbery plug on the top to fill the base of the plate with hot water. With autumn just around the corner it will come very handy being able to keep the food warm for longer. The plate has also two separate compartments that is quite important for toddlers who does not like their food to be mixed up. It is recommended for age 6 months + however my daughter who is 22 months now still enjoys it.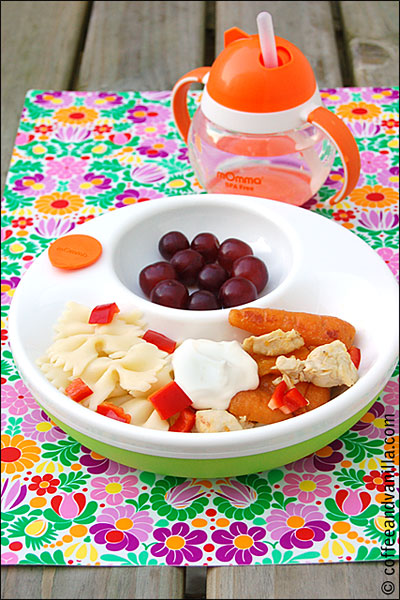 With thanks to Andréa from Myriad PR and Momma for complementary products.
Parts of this article can be found between my other reviews on Amazon website.