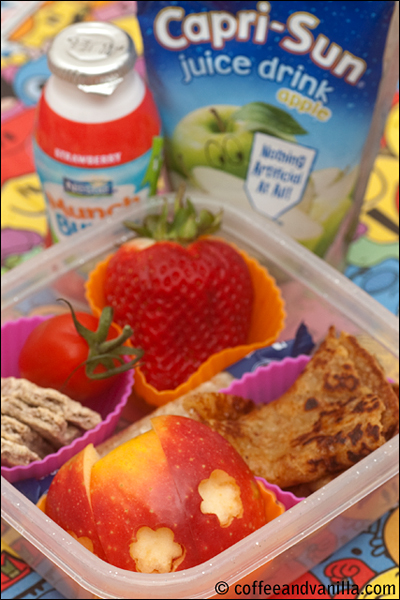 Lunchbox # 112 (for 5 year old girl)
sugar & lemon pancake (recipe here)
plum tomato
couple of Ryvita minis
slices of apple (flower design made with mini cookie cutter)
flapjack
Munch Bunch Strawberry drinking yogurt
Capri Sun apple juice drink (frozen to keep lunch cold for longer)
antibacterial gel to wash hands before lunch (not pictured)
paper napkin
wipe wrapped in aluminum foil with a stickers, to use after lunch (not pictured)
Everything placed in glittery EZ-Freeze lunchbox with a freezable lid and placed inside insulated Charlie & Lola lunch bag.
More lunchbox ideas can be found here: Lunchbox Food.
And here you can read about Packing Children Lunches.
Some of the lunchbox accessories can be found in my Amazon aStore.
NOTES
All bento lovers, please don't forget to check out webiste created by Mils of Not A Brown Bag to gather founds for Japan.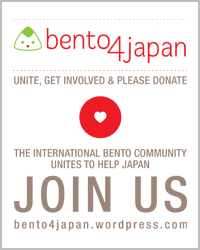 This is my entry for my own event: "Wholesome Lunchbox". If you want to participate, please send link to your entry before 15th of each month.