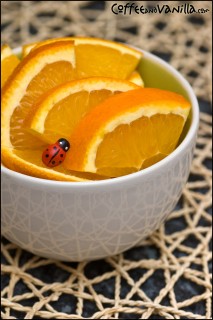 Sliced, halved, squeezed…?
I like it cut lengthwise into four wedges and then sliced so I can with one bite disconnect juicy flesh from the peel… I love oranges and I can eat them any time, same my daughter.
My mother used to make cuts with the tip of the knife, then dig her fingers under the skin to peel it and share into segments. My partner removes the whole skin with the knife, cuts orange in half to suck on the fruit.
And how do you like to eat your orange?