Happy Easter & Spring Everyone!
Hope you are enjoying it as much as I do…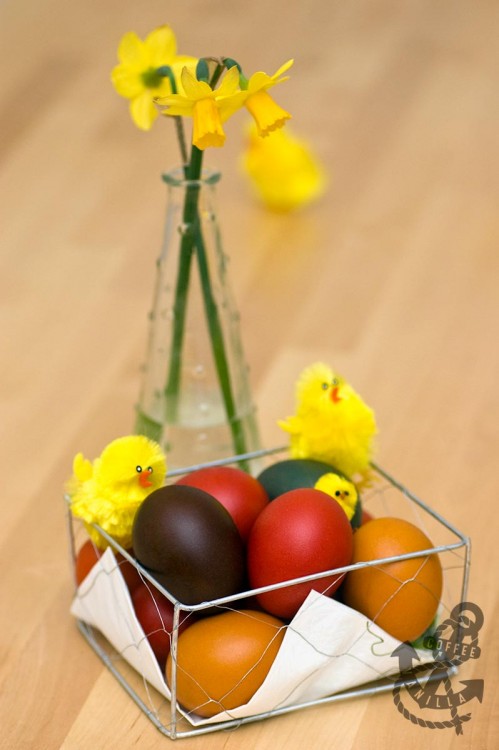 I haven't prepared lots of things for today, but after kids finished egg hunt in the house, we had nice brunch & then dinner including Polish Vegetable Salad, some cured ham, kabanosy, sour cucumbers, vine cherry tomatoes, eggs with mayo or horseradish & cranberry sauce, Prawn & Mackerel Stuffed Avocados, fresh bread rolls, Beetroot Smoothie, juices, Easter Lemon & Vanilla Cupcakes, mini chocolate cakes, physalis fruits and of course chocolate eggs for kids.
Have a wonderful time with your family & friends :)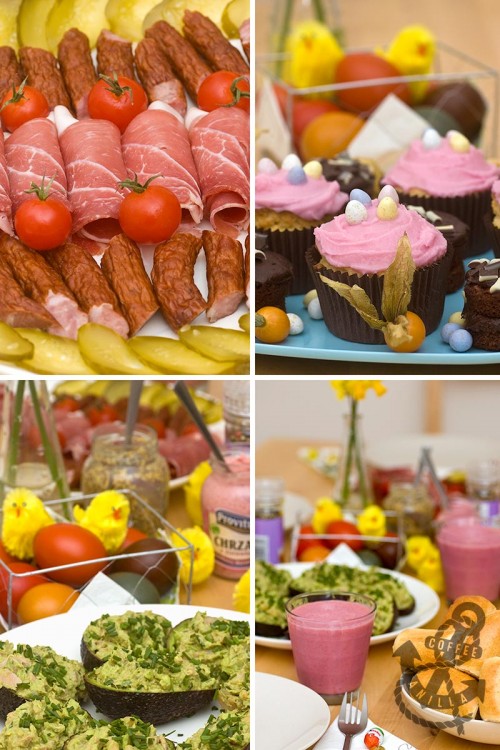 TIPS
Above you can see naturally dyed Easter eggs using different colours of onions skins, except for the green one that was effect of some experiments with food colouring as we did not have periwinkle leaves.
Some of the natural colourants that can be used for eggs are: turmeric (golden), ground coffee (brown), red cabbage (blue), beets (pink, purple), red onion skins (maroon), white onion skins (golden, orange), brown onion skins (brown), walnut shells or oak bark (black), periwinkle leaves (green).
NOTES
Follow those links for more Easter and Spring ideas or Polish crafts & recipes.