This is very simple, yet delicious and frugal way to use up leftover after carving pumpkin flesh.
INGREDIENTS
huge pumpkin
2 litres of boiling water
2 cup whole pasteurized milk or 1 cup single cream
½ cup orzo pasta
2 vegetable cubes (10g each)
4 tbs tomato puree for colour – optional
sea salt
black peppercorns
hot sauce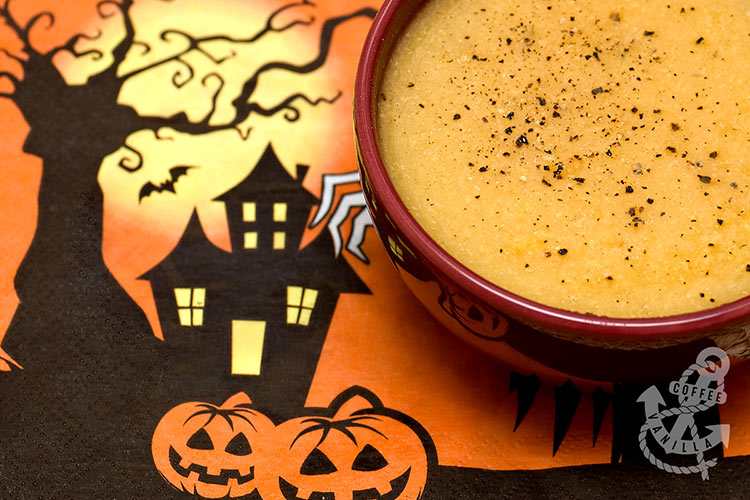 EQUIPMENT
tools to carve pumpkin or sharp knife and metal ice cream scoop
5 or more tea light candles
large pot to cook the soup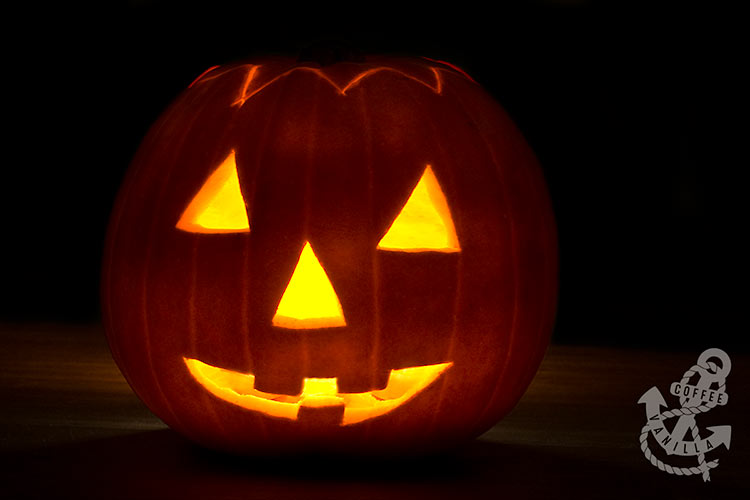 METHOD
First make zigzag open­ing on the top of the pump­kin, around the stem (must be big enough to scoop out all inside).
Using hands or large spoon take out all seeds, dis­card or leave aside if you want to roast them later.
With spe­cial scoop, sharp spoon or metal ice cream scoop take out pump­kin flesh and leave aside.
Then using sharp knife or spe­cial carv­ing tools cut out nose, eyes and pump­kin mouth (we used filleting knife).
Place tea light can­dles inside and place back top of the pumpkin.
To make the soup add to the pot pumpkin flesh, hot water, vegetable cubes and tomato purée to the pot, cook for about 30 minutes.
Then blend the soup, reduce fire, add orzo, season to taste with salt, hot sauce and milk or cream.
Cook some more until orzo is ready.
Serve to the bowls, sprinkle with freshly ground pepper.
Serves 6 people.
TIPS
We bought special tools to carve pumpkin but in a first minute the tool to cut did bend. I used also ice cream scoop to take out inside of the pumpkin as provided in the set scoop was useless.
Orzo can be replaced with other small pasta shapes, such as stellette.
NOTES
More Halloween recipes and craft ideas as well.
I'm entering this dish to In the Bag hosted this month by Julia of A Slice of Cherry Pie.