If you are looking for last minute, super quick and easy idea on how to pack treats for trick-or-treaters… here is Dexter inspired DIY project.
Just grab some brown packing paper, add some sweets, tie with garden twine and then splash with red paint.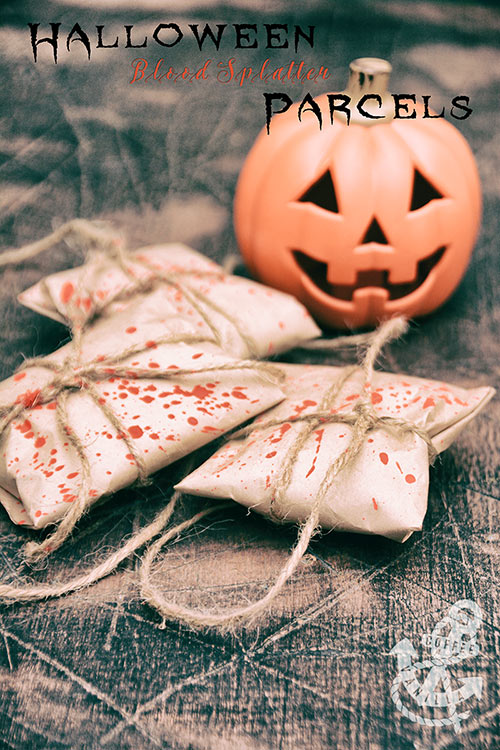 MATERIALS
brown paper
garden twine
red acrylic paint (diluted a bit with water)
sweets (we have used mini packs of jellies for this and some eye shaped candies)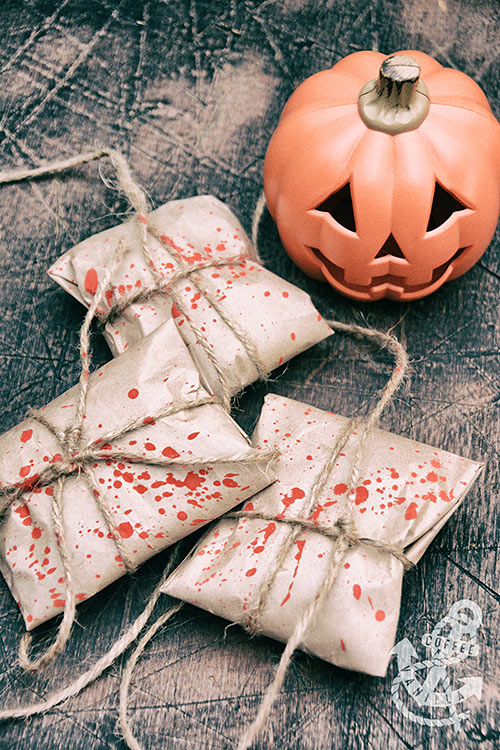 EQUIPMENT
scissors
paint brush
dish for diluting the paint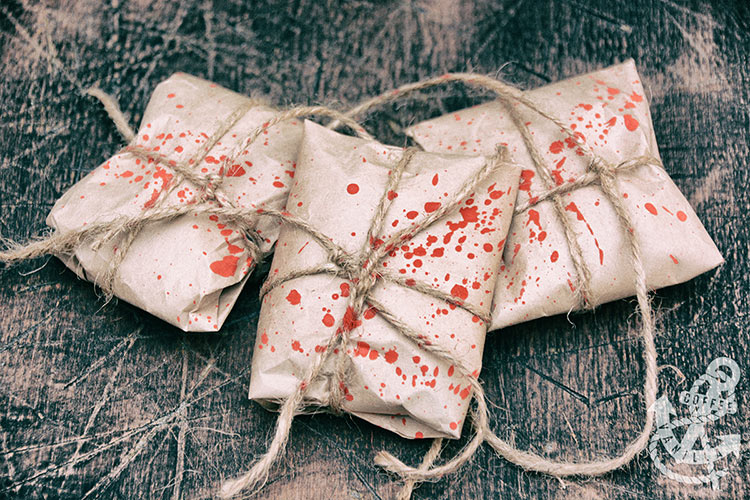 METHOD
Wrap the parcels.
Dilute a bit red acrylic paint and use it to splatter all over ready parcels.
Wait about an hour for the paint to dry before starting to give them away to trick-or-treaters.
Happy Halloween!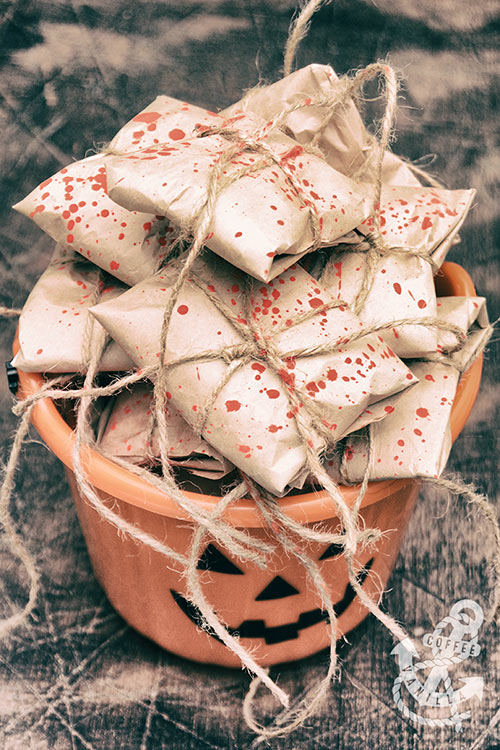 TIPS
If you don't have time for blood splatter, here is another last minute idea… Quick Halloween Party Favours.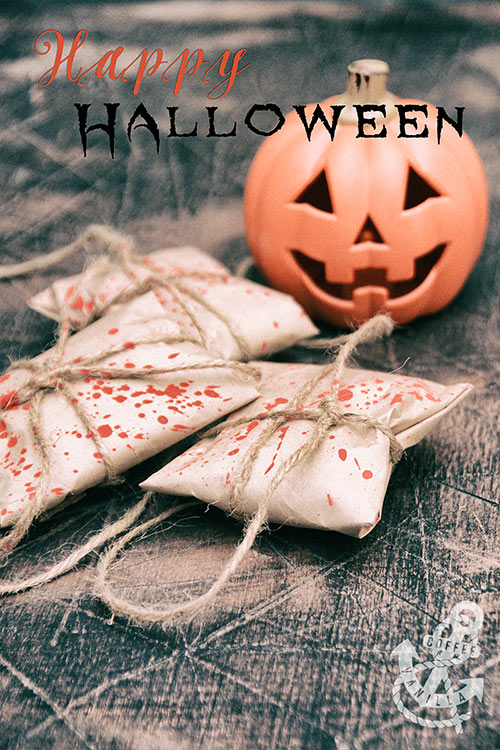 NOTES
More Halloween ideas from our blog.
If you enjoyed making blood splatters, you may also like those Halloween Blood Splatter Doughnuts we made a while ago.