I want to let you know about new range of furry friends and accessories from Build-A-Bear Workshop to keep all those ghost and monsters away this Halloween.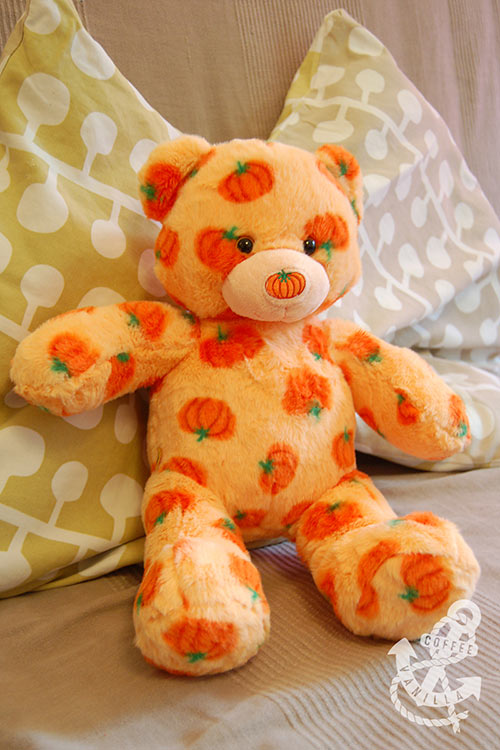 If you haven't heard about Build-A-Bear Workshops yet, they are places (located inside most bigger shopping centres) where you come to make your own plush toy.
First you will get to choose your teddy's (or other animal) skin, then optionally you can choose one of the ready sounds for your friend or record your own message. After that you are moving to the stuffing station where you can choose "heart" to put inside the teddy but not before warming it in your hands and making a wish of course. After test hug your new friend will be stitched. Then you you are getting a chance to give it a spa treatment, fluff it and name it (birth certificate will be given), dress it and finally take it home in a cardboard case shaped like a house…
It is truly magical experience for smaller and bigger kids. We have been to the Build-A-Bear workshop before with my older daughter during one of her friends birthday party, all invited kids were stuffing their own teddies, it was lots of fun!
Couple of days ago we have received this cute Pumpkin Pal Teddy in a post.  It is very soft and fluffy… and it wasn't long before he has found a new friend. She haven't let him out of her hands since (!)
NOTES
More Halloween ideas.
DISCLOSURE: With thanks to Build-A-Bear Workshop for complementary teddy bear. We were not financially compensated for this post. All opinions expressed here are our own and we retained full editorial control.