MATERIALS
onion shells (I used two handfuls of red and white onions shells)
white vinegar
raw eggs (washed)
fabric lace (I noticed that elastic polyester lace works much better than cotton one)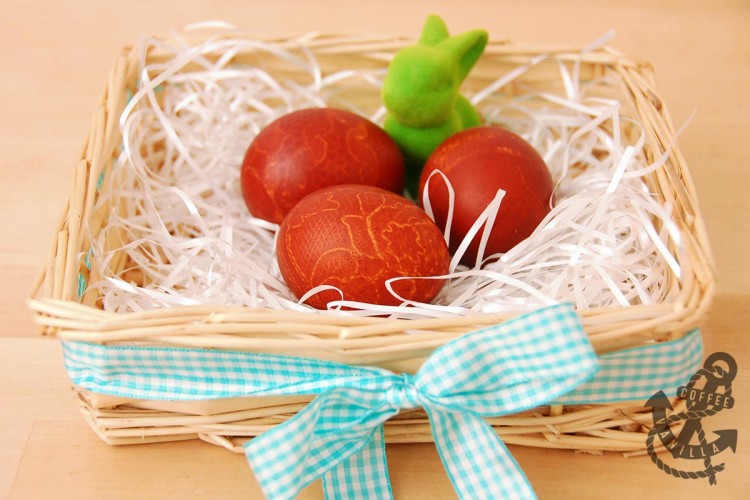 EQUIPMENT
needle & thread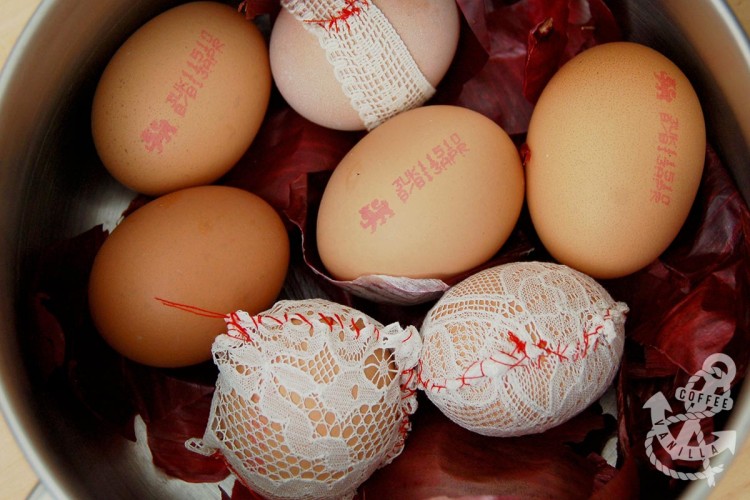 METHOD
Wrap raw eggs into pieces of lace, secure sewing it with thread as tightly as possible.
Place the eggs in a saucepan together with the dye and water, boil for as long as needed to achieve required shade (about 30 minutes).
Add about 1 tbs vinegar to cup of cold water, dip each egg in it for a while to stop colour from running.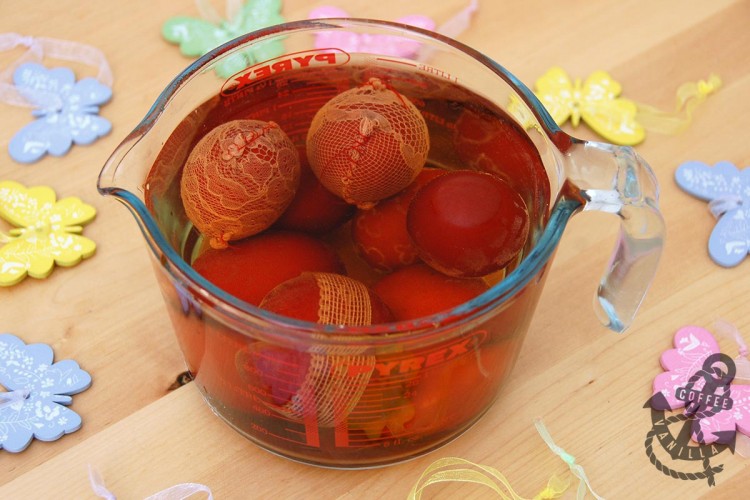 NOTES
Other natural dyes such as beetroot peels, turmeric, walnut shells etc. can be used instead of onions.
Follow those links for more Easter and Spring ideas or Polish crafts & recipes.