This was my first try at making Easter eggs traditional Polish way by dying them using natural colourants an then crating the pattern by scraping the shells with sharp tool… definitely not an easy task and require lots of patience.
My eggs did not come out as good as I would like them but I'm posting images anyway, to give you an idea…
MATERIALS
natural dye such as onion shells, beetroot peels, turmeric, walnut shells etc. (I used two handfuls of red and white onions shells)
white vinegar
raw eggs (washed)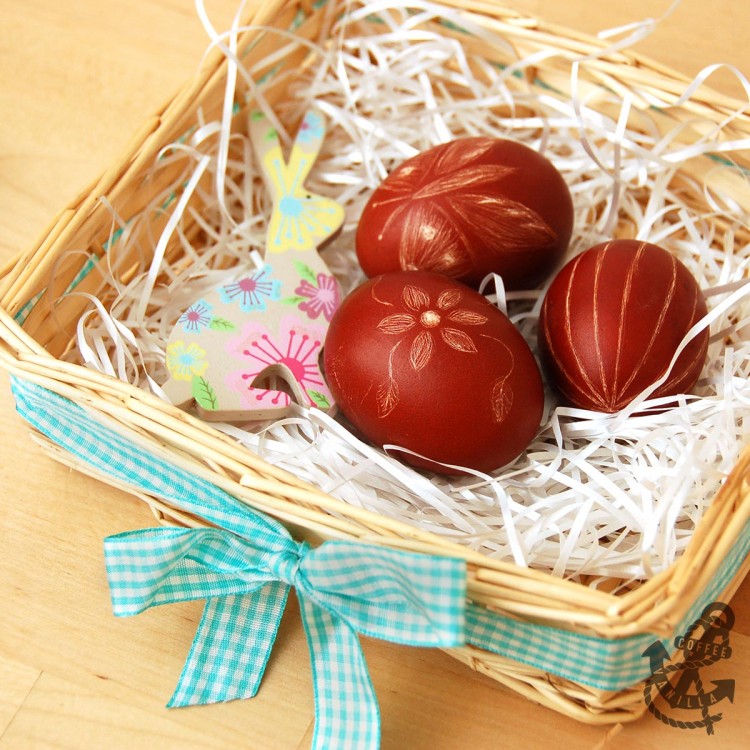 EQUIPMENT
pointy, metal tool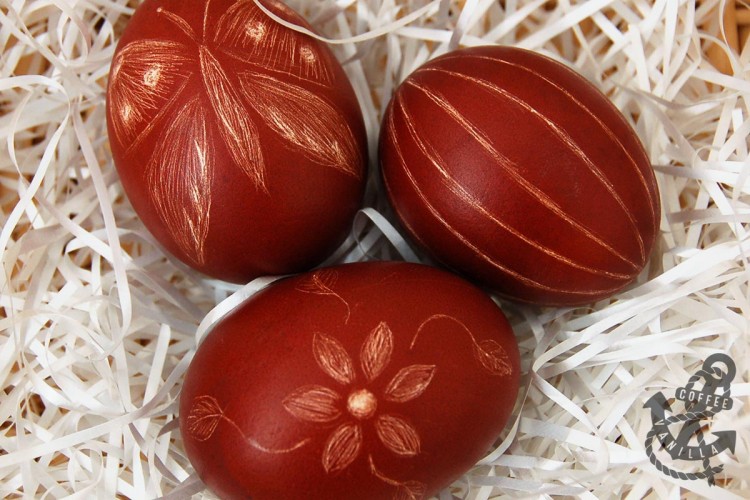 METHOD
Place raw eggs in a saucepan together with the dye and water, boil for as long as needed to achieve required shade (about 30 minutes).
Add about 1 tbs vinegar to cup of cold water, dip each egg in it for a while to stop colour from running.
Pat dry and scratch eggs with metal tool to do the designs.
NOTES
Follow those links for more Easter and Spring ideas or Polish crafts & recipes.