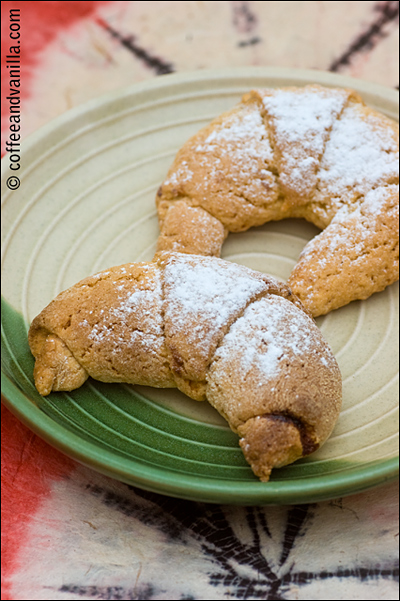 INGREDIENTS
4½ cups plain flour
1¼ cups golden caster sugar
150g (a little bit more than half of the bar or a little bit more than one stick) of unsalted butter
2 tsp baking powder
3 large eggs
400g jar of sour cherry marmalade (I used my mom's home-made cherry purée)
2 tsp natural almond extract
some more flour for working surface
icing sugar in a shaker
EQUIPMENT
3 large baking trays lined with baking paper
rolling pin
plastic knife
METHOD
1. Combine flour, sugar and baking powder, add also eggs and butter and mix and knead the dough until well combined and smooth.
2. Divide into 5 portions.
3. Shape each one into a ball and roll out on floured surface until about 3-4mm thick.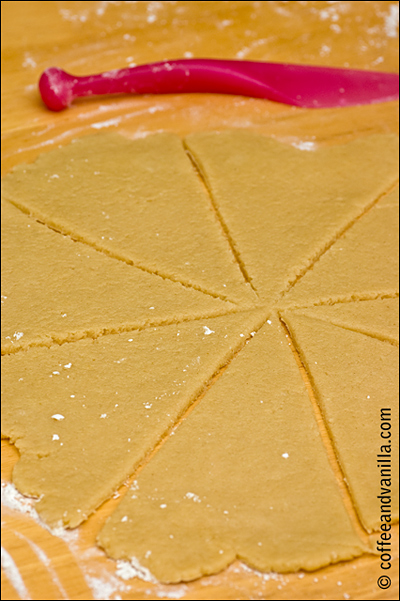 4. Cut across 4 times to create 8 triangles (they don't have to be perfect).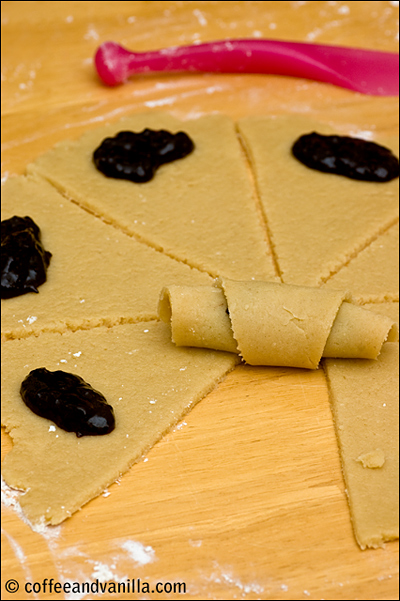 5. Top each triangle with a little bit of marmalade on the wider end, roll to create crescent rolls, seal the ends, give them moon shape and place on a baking tray.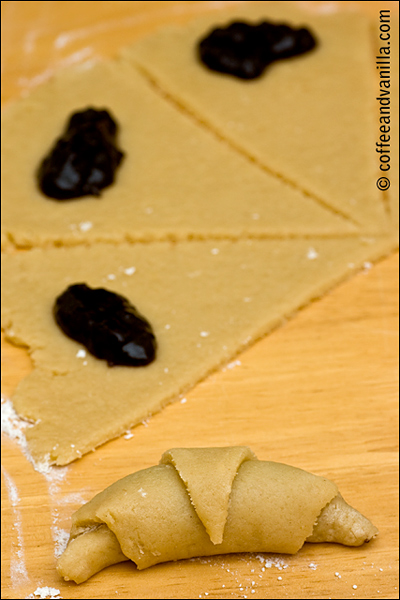 6. Repeat the same with other dough portions.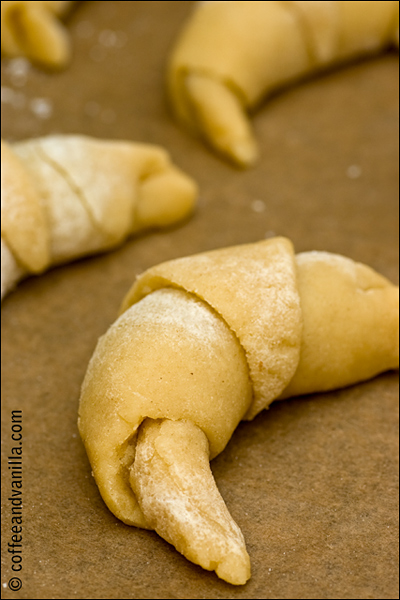 7. Make sure not to place rolls too close to each other as they will increase the size while baking.
8. Bake in the oven preheated to 180°C (356°F) for about 20 minutes.
9. Remove from the oven, dust with icing sugar and leave to cool down completely.
Makes 40 small crescent rolls.
NOTES
Store in air tight container for couple of days, just like any other home-made cookies.
Looking for more cherry & almond combo recipes?
You may enjoy then Nigella's Bakewell slices from Cook Sister.