From the time we are little children, we are told to treat others the way we would like them to treat us. But what about the other way around? Maybe instead we should treat ourselves the way we are treating others.
Basing on own experience I know I'm often not being kind enough to myself, but I try! I try being kind to myself by eating healthier foods and staying hydrated. I try by finding time for myself to do things that make me happy. There are days (more frequently than I would like to admit) when I completely loose myself in being mother, wife, blogger, photographer, retoucher and forget about being me. I'm not even mentioning complimenting myself, it simply does not happen.
Weight Watchers UK launched #WomanKind campaign to help women feel more confident within their mind, body and soul. According to their research:
– 89% of women would complement others in a way they would never compliment themselves,
– 82% feel that they could have a stronger relationship with themselves,
– 85% wish they could be kinder to themselves.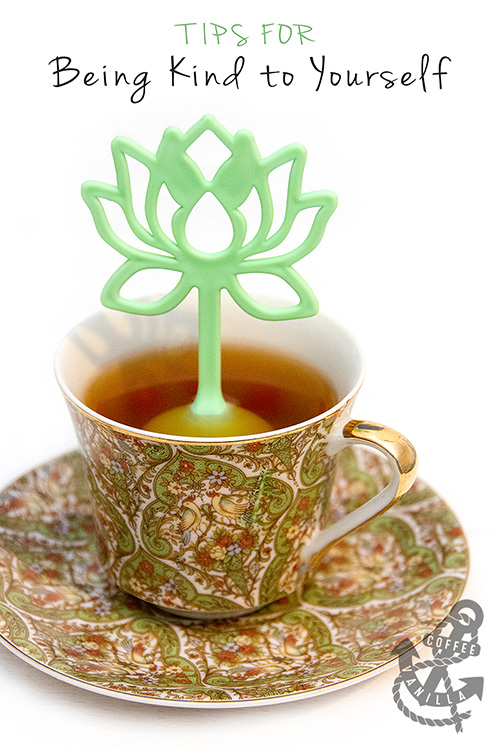 When Weight Watchers asked me what being kind to myself means to me I had to take a longer while to answer this question.
Like many women all over the globe I take care of my family. I make sure that our girls are fed healthy meals and have environment and tools to develop their talents. What I do for myself is definitely not enough and I'm aware of that…
If would have to give couple of tips on how to be kinder to yourself, it would be by:
Eating healthier, one step at the time.
Replace unhealthy foods with alternatives, little by little. And be proud of yourself for doing so. Do not refuse yourself all your favourite treats but try to limit them. We all need a bit of chocolate from time to time, don't we?
Staying well hydrated.
Drink more water, if you don't like water, drink caffeine-free teas without sugar. I drink lots of red bush tea for this reason. Avoid excessive coffee drinking but do not resign from it completely, if it helps you. For me it means not buying instant coffee so I'm not tempted to make it every 15 minutes when I work from home. Instead I buy quality beans and brew them in the morning, filling the house with scent of coffee. It makes me feel good.
Using nasties free cosmetics.
Looking into what we are putting on the outside of our body is the same important as eating healthy foods. I discovered this after developing massive allergic reaction to preservatives used in everyday cosmetic and household chemicals. I got rid of 90% of all products I owned but it does not mean I stopped taking care of myself, quite the opposite. Now I use natural creams, non-toxic nail varnishes, soap bars and mineral make-up. I'm more mindful when buying new things as they are not cheap and I must study the whole long lists of ingredients before purchasing anything. Who needs 12 shades of nail polish anyway? You don't have to cover yourself in layers and layers of make-up to feel good and be pretty.
Finding time for yourself.
Find time for your passions, they are important to keep your spirits up. Find time to exercise, even few minutes a day, it is all adding up. I'm failing on this one bad… I promise myself to run in the mornings but then I'm too exhausted to wake up and I'm ending up being angry at myself. I find that walking, maybe is not as effective as running, but is something I can fit between school runs. Find time to relax. Women always seem to have something unfinished to do. If you had hard day, give yourself a break, sit down, have a tea, watch TV, read a book or go sleep early.
Respecting yourself.
My father would always say that if you don't respect yourself no one else will and this is so true. Keep promises you made to yourself the same way you would keep promise given to friend or family member.
Accepting yourself.
You are who you are! You are not perfect, no one is and you need to accept all your qualities. Get to know yourself and make good use of your strengths and work on your weaknesses or use them to your advantage.
Being proud of your achievements.
Does not matter how small or big they are. Acknowledge them and be proud of them. We often tell other people how proud of them we are but we are forgetting to be proud of ourselves
Being a bit selfish.
I realize it may sound odd, but sometimes it is good to be selfish. Don't do things against yourself. Unless of course you have to do it for your kids, for greater good etc, but generally be selfish. Don't spend time with negative people.  They are putting you down and most likely don't care about you anyway. Just cut them off completely, if it is possible. Don't waste precious time on anything that you don't feel doing. Just stop pleasing other people if it makes you unhappy. Put yourself first.
Letting go of things you can't change.
This is something I struggle with myself. Forgetting about all hard feelings from the past is so important to be happy, yet so hard to do sometimes. You can't change the past so just let it go. It may be something you hold against someone or even yourself… Forgive yourself, grudges don't do any good, to anyone.
Spoiling yourself from time to time.
If no one spoils you, do it for yourself. How often we spend lots of cash on our loved ones but when it comes to getting something for ourselves we hesitate? So be kinder to yourself, spoil yourself sometimes, you are worth it (!)
And what being #WomanKind means to you? I would love to hear your tips on being kind to yourself…
NOTES
If you would like to read more tips on being kind to yourself, take a look at Positive Body Image article from Dannii at Hungry Healthy Happy.
In case you are wondering what is that lotus shaped thing doing in my cup… It's a tea infuser.
DISCLOSURE: This post has been commissioned by Weight Watchers UK. All opinions expressed here are our own and we retained full editorial control.