This is one of those things we often make in our house for couple of reasons…
Banana bread stores well, it actually tastes better next day and makes great picnic and travel snack. It tastes also superb as a tea companion and will brighten up gloomy autumn days as well.
The recipe is also very frugal because it calls for very ripe or even overripe bananas that otherwise would get wasted.
INGREDIENTS
5 ripe (or even overripe, browned ones) bananas – mashed roughly (about 700 g)
200 g unsalted butter (melted)
¾ – 1 cup of walnuts (chopped or not)
3 eggs (lightly beaten)
3 tbs of vanilla sugar (30 g)
1 tbs of baking powder
1 cup of soft dark brown sugar
2 pinches of salt
3 cups plain flour
2 tsp ground cinnamon
½ tsp ground nutmeg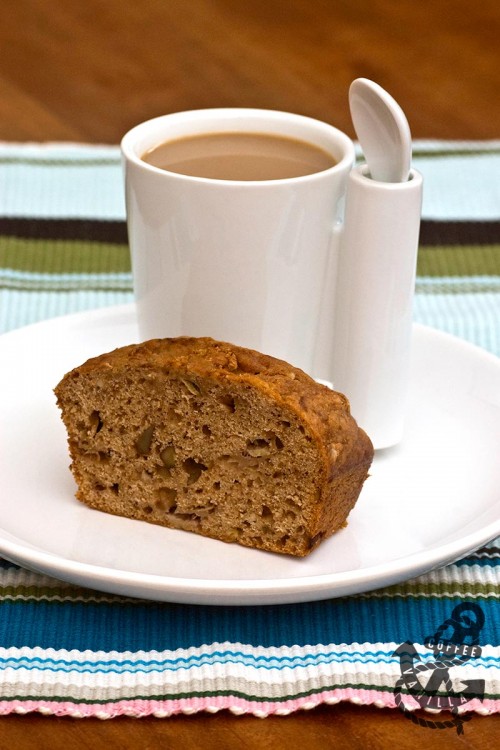 METHOD
Stir everything together and place in 2 medium size buttered tins or layered with baking paper, we used bread loaf tins.
Bake in 150°C (248°F) for about an hour and 10 minutes.
Leave to cool down and set aside for at least couple of hours before serving for the flavours to develop.
Makes about 16 – 20 servings.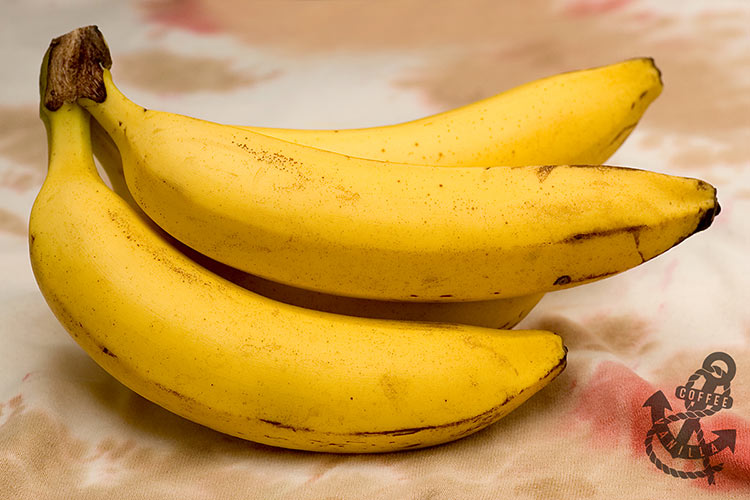 NOTES
Banana bread taste even better the next day with a cup of caffè latte.
When my daughter was younger I used to chop nuts, right now I add them almost not chopped what is adding texture to the cake.