[recipe inspired by Nora from Life's Smörgåsbord and Anne from Anne's Food]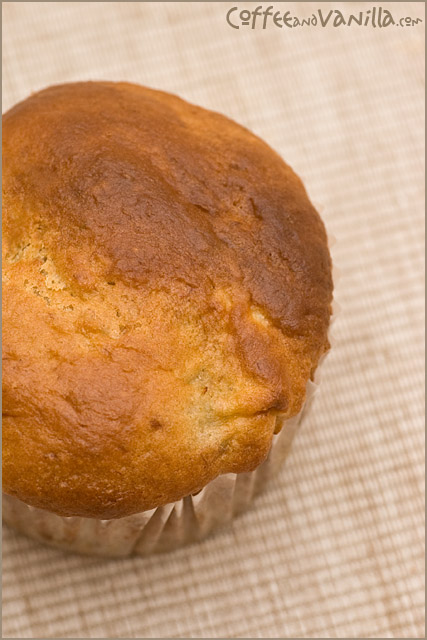 INGREDIENTS
2 cups plain flour
1 tsp baking powder
1 tsp baking soda
1 tsp ground cinnamon
½ cup golden caster sugar
3 tbs maple syrup
300 ml natural yogurt
1 egg (lightly beaten)
3 tbs olive oil
3-4 bananas (chopped finely)
EQUIPMENT
silicone or paper muffin cases
muffin tray
METHOD
Preheat oven to to 180°C (356°F).
Combine flour, baking powder, baking soda, sugar, cinnamon.
Stir in egg, olive oil, maple syrup, yogurt and bananas.
Line a muffin tray with muffin cases, and then fill each case to just above the muffin tray level.
Bake for about 20 minutes.
This recipe makes 12 – 15 muffins.
* Banana Maple Muffins taste best next day.