[inspired by Ilva of Lucullian Delights]
INGREDIENTS
4 handfuls (about 500 g) small strawberries or bigger ones quartered (hulled)
8 large basil leaves (chopped finely)
2 tbs clear honey (I used mixed blossom honey)
1½ tbs balsamic vinegar
1 tbs olive oil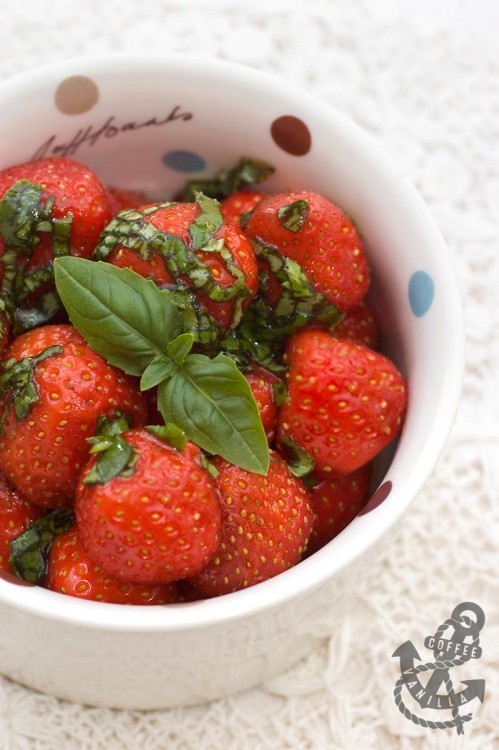 EQUIPMENT
4 small bowls (I used ramekin dishes)
METHOD
In a small bowl prepare dressing: combine honey, olive oil, balsamic vinegar and basil.
Share strawberries to the bowls / ramekin dishes.
Drizzle them with the dressing and enjoy.
Make 4 small or 2 bigger servings.
NOTES
This is delicious, salad perfect for romantic dinners and other special occasions.
If you don't have basil on hand you can use fresh mint instead.