This delicious recipe has been inspired by NHS hospital food I had chance to enjoy for the last few days… I don't think I have ever tried crumble with ginger before but I really liked the idea and as soon as I got home, after complicated childbirth, I had to recreate it.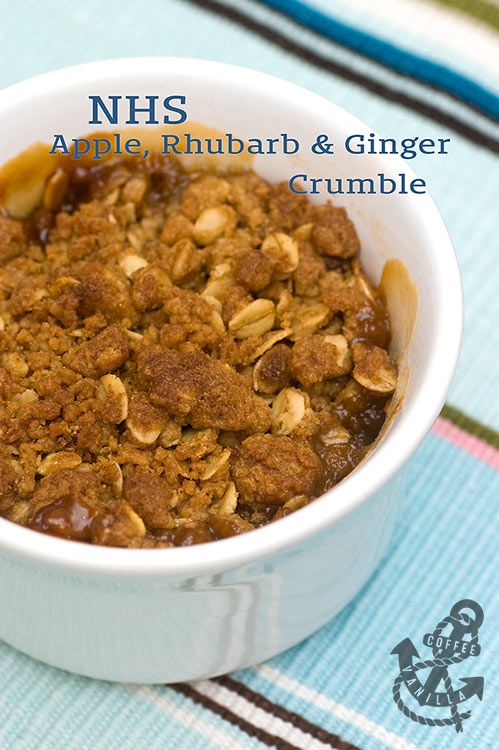 INGREDIENTS
1 kg apples before coring (cubed)
400 g tin of chopped rhubarb (drained) – fresh, diced rhubarb can be also used
2 tsp vanilla sugar
½ – 1 tsp ginger powder or some fresh one (grated)
for the topping
1 cup plain flour
½ cup oats
¼ cup soft brown sugar (I used dark brown)
100 g unsalted butter
EQUIPMENT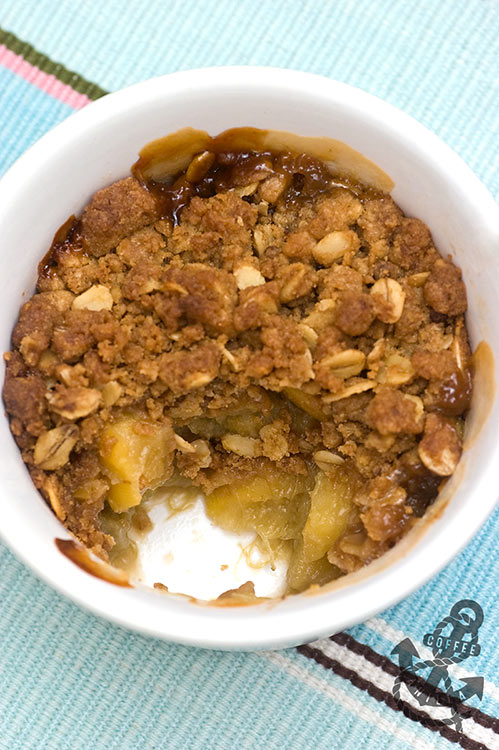 METHOD
Preheat oven to 180°C (356°F).
Core and cube apples, place them in a small pot and simmer for 3 – 5 minutes till apples are softened.
Remove from fire, stir in vanilla sugar, ginger powder and rhubarb. Share mixture into ramekin dishes.
In meantime prepare topping, mix all ingredients together with your fingers till it is looking like crumbs.
Sprinkle over the fruits, place in the oven and bake for about 20 minutes till crunchy and bubbling.
Serve warm or cooled down.
Serves 6 people.
TIPS
If using fresh rhubarb just dice it and simmer together with apples for couple of minutes.
If using fresh ginger, grate it and cook together with apples.
NOTES
More easy delicious cakes and desserts.
More classic recipes.