Couple of weeks ago, together with four friends: Jeanne from Cook Sister, Michelle from Greedy Gourmet, Sarah from Maison Cupcake and Louis from Tuck & Vine we visited Westfield in Stratford City again but this time not only to eat and chat but also to do some serious exercise at the All Star Lanes – Bowling, Bar & Restaurant.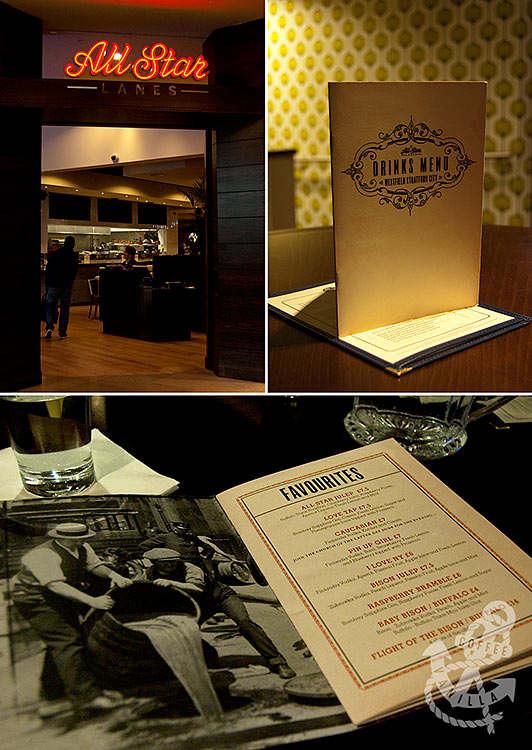 The venue is very spacious, feels a little bit like one of the American cruise ships I used to work on when I was young ;) There is a bar, a restaurant like area and little tables next to the bowling lanes.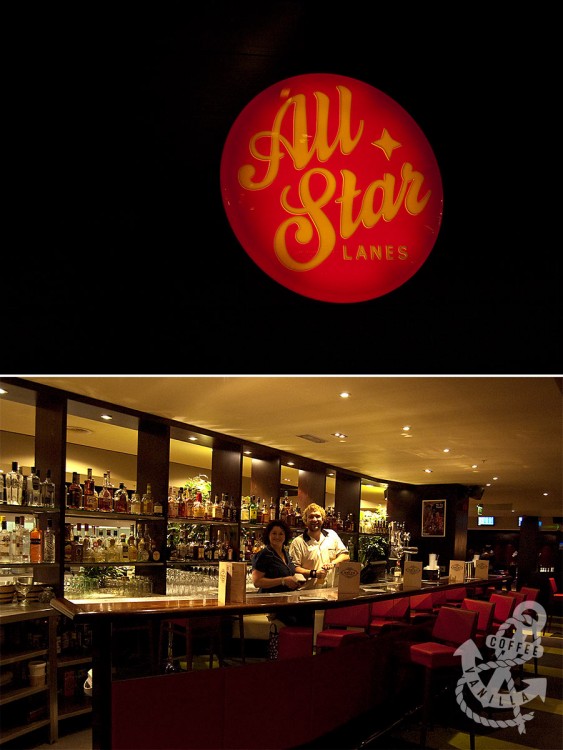 I absolutely adored the beautiful, stylish wallpapers and lampshades. Unfortunately the decor did not extend to the bathroom.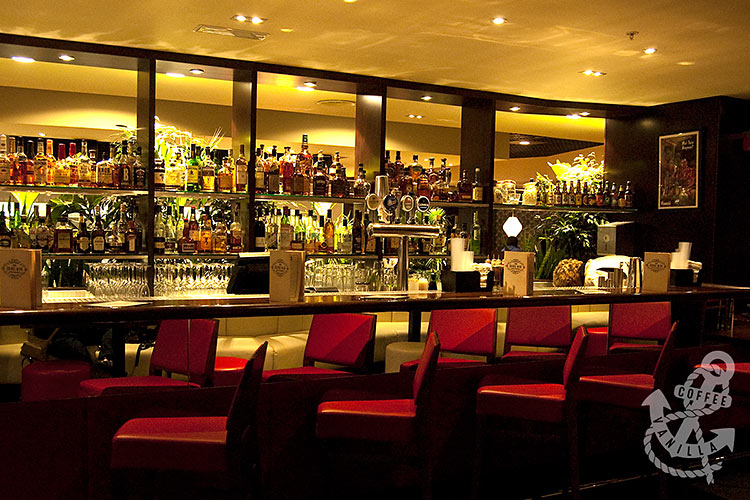 Pleasant 50s-60s American music played in the background with the lighting created a gentle moody atmosphere in most of the venue, except for the part of the restaurant in front of the kitchen where lights were a little too harsh for me.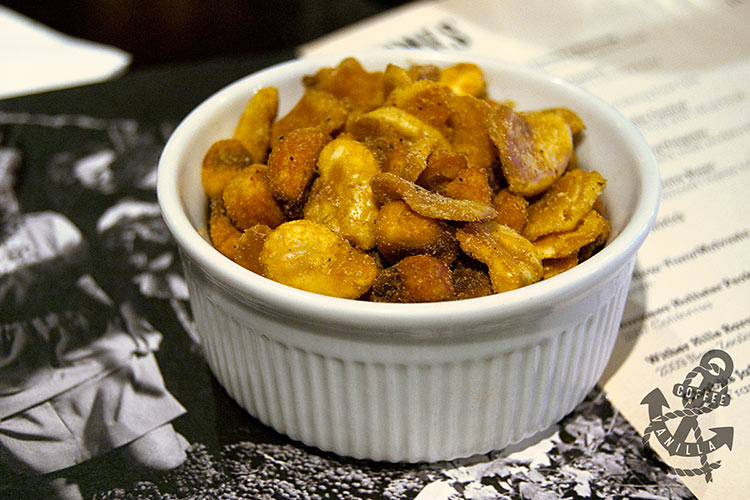 On arrival we had for snack from the BAR MENU: Giant Fried Corn & Chilli Beans (£2.00) – crunchy, salty… surprisingly enjoyable and very addictive.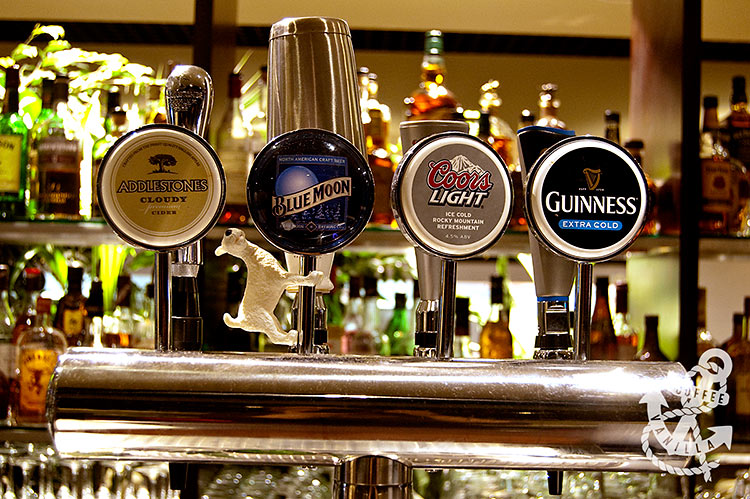 I would definitely recommend bowling, then eating and drinking – in this order. We  had our lunch first and I must say it was really hard to bowl on full stomach. I lost very badly while Jeanne from Cook Sister! was the winner! Nevertheless it was a good working out, two days after I could still feel muscle pain from throwing the ball.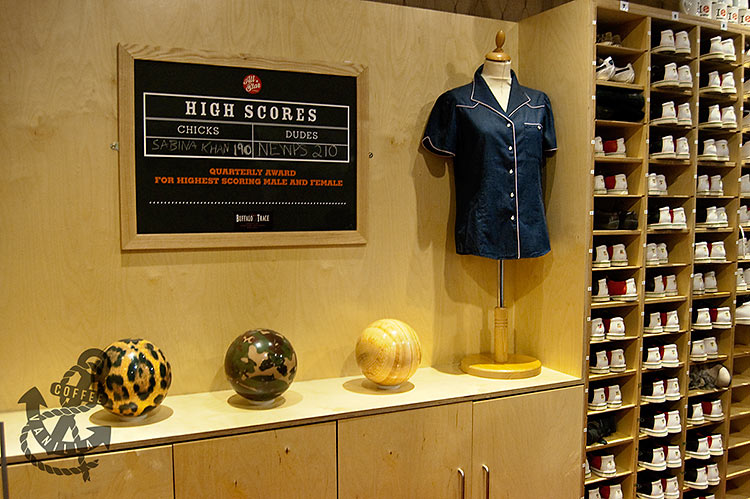 You can order some little snacks to share at the bar or next to the bowling lanes and then have proper meal from the Lunch / Brunch Menu or Restaurant Menu. But make sure to reserve some space for desserts as they are delicious and portions generous.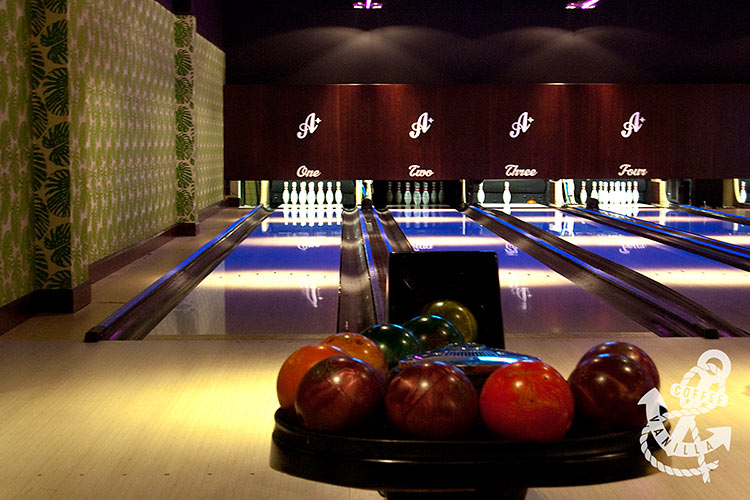 Cocktails, wine, beer, champagne, juices and milkshakes can be served either at the bar, tables or at the lanes.
I have been bowling only once before and it was long time ago so I was very positively surprised that the place was very family friendly with all those special ramps for kids and extra light bowling balls. Also reduced bowling prices for under 12s and Kids Menu for little ones is a big advantage too.
Most of the cocktails can be ordered in non-alcoholic version, if necessary, but Pina Colada (£8.00)  –  pictured above, would probably taste much better in original instead of virgin version.
I had also Reese's Milkshake (£4.50) which was my sure favourite, tasted just like peanut punch in the Caribbean (pictured somewhere below).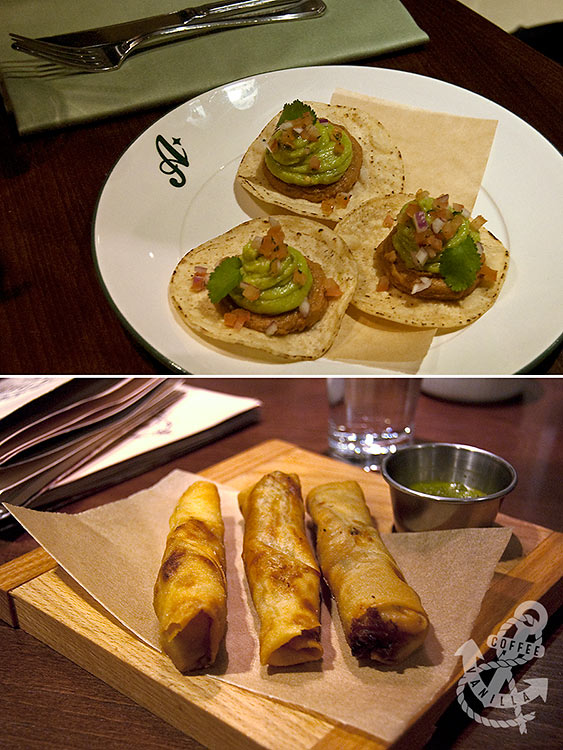 From LATIN STREET FOOD list I can recommend simple yet flavoursome Refried Bean & Avocado Tostados (£5.00) and Veg & Cilantro Chimichangas (£5.00).
Nice lemony coriander sauce added the whole new meaning to those spring roll like parcels.  They were also available as Duck & Cilantro Chimichangas (£6.00)… I haven't try those but Louis from Tuck & Vine can tell you more about it.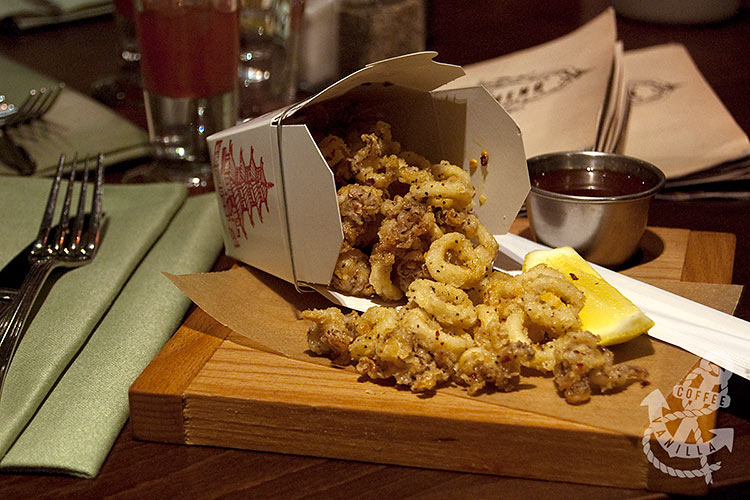 I adored Michelle's Popcorn Salt & Pepper Squid, Chilli Jam (£5.50)  from the APPETISERS list. I wouldn't eat it because of what it was, but the presentation was tremendous!
Many dishes, like Sarah's gigantic burger, were displayed on wooden boards, baking paper, fries were placed in small metal buckets… Some drinks were served straight from shakers used as tumblers. I just loved the arrangements!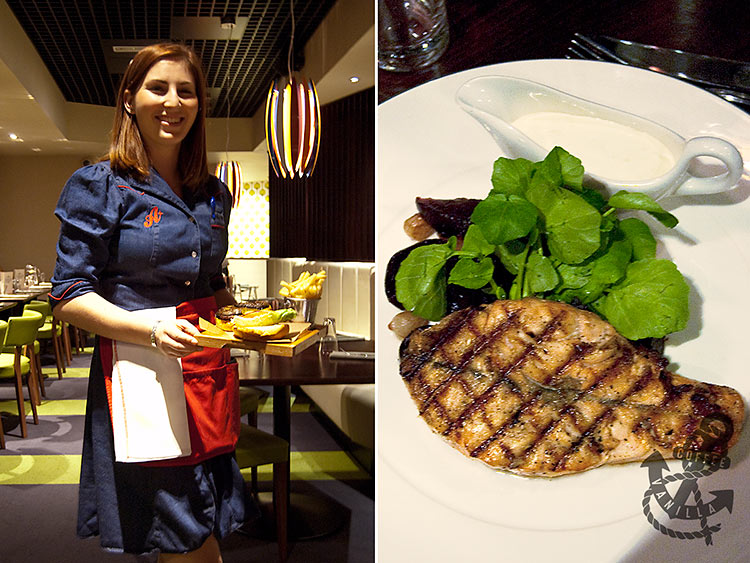 I was a little nervous when I ordered from the RESTAURANT MENU: Grilled Salmon with Candied Beets & Horseradish Cream (£12.00). I love salmon, beets and horseradish but I have never thought of serving them together. It arrived beautifully grilled with salad made of beets, shallots and water cress, with creamy sauce on the side. I must admit it was the most mouth watering combination of flavours I tasted in a while! I don't know why I did not think of that before!? This dish is absolute must try while at All Star Lanes, even if you are not a beet fan I can assure you that you will become one :)
We have tried also couple of SIDES.
Sweet Potato Fries (£3.00), delicious but completely unnecessary with my salmon which was just fine with the salad alone.
Slaw (£3.00) was way too mayonnaisey for me.
Mini Mac & Cheese (£3.50) was very cheesy and dripping with butter, even upsetting I would say and for that reason I could not have more than one spoon. But I was never fan of mac & cheese anyway.
On the contrary Steamed Broccoli with Pecan Butter (£3.00) was strangely good, really worthy trying in my opinion.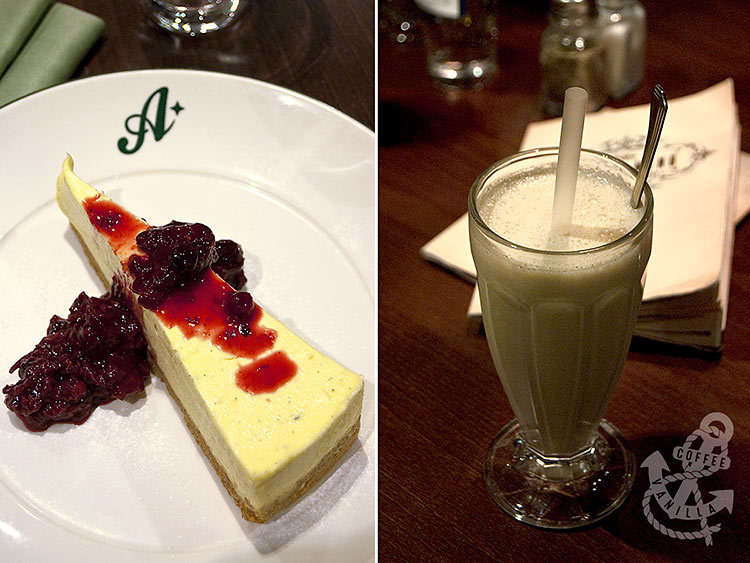 My enormous Homemade Cheesecake (£5.00) was served with red compote full of seeded little fruits, I would prefer some kind smooth sauce instead but the creamy, mousse like texture, strong vanilla flavours of the cheesecake itself recompensed me that inconvenience.
Whoopie Pies (£3.00) seemed to be double in size too.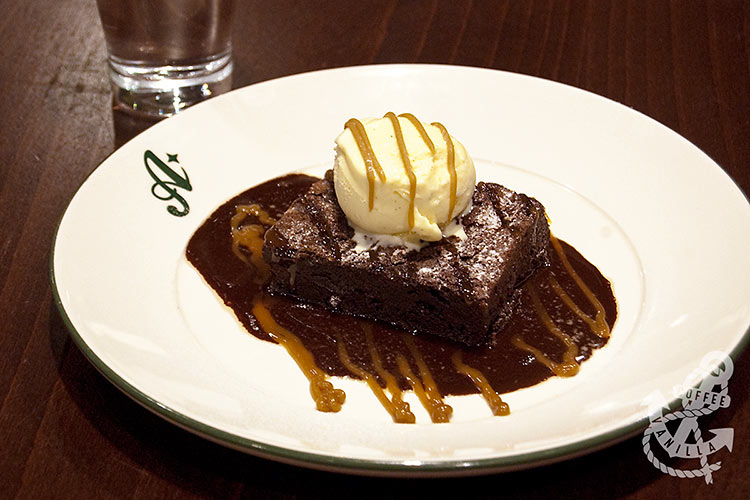 Gigantic Bourbon Raisin & Chocolate Brownie with Ice Cream (£6.00) was gorgeous, really best tasting brownie ever and most probably the fines dessert on All Star Lanes menu.
The whole bowling & eating experience is an excellent idea for a day out with family or friends. And even if someone is not a big fan of typical American dishes they can easily find something yummy for themselves: Italian Spaghetti & Meatballs, Jamaican Jerk Chicken or dishes looking like Chinese takeaway.
Bowling, food and drinks are perfect combination, even if you are not a pro you will enjoy yourself.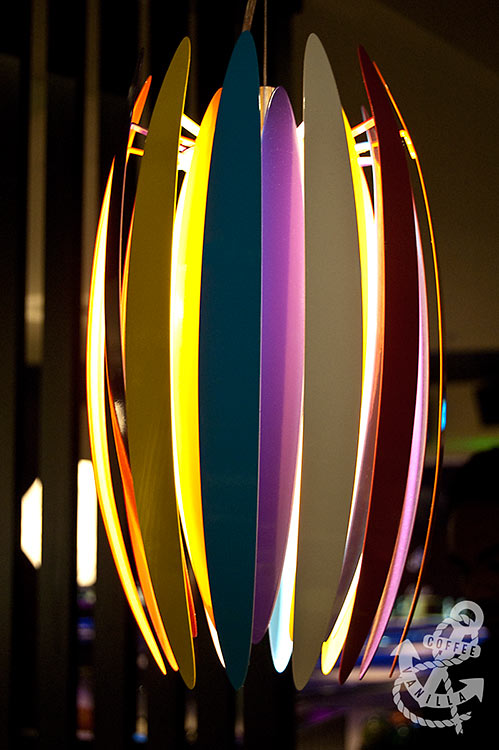 Until the end of February you can Eat Drink Bowl for £26.00 per person,  enjoy a 2 course meal, cocktail and a game of bowling. This offer also apply to Valentine's Day, so don't miss the chance!
Regular bowling prices range from £5.00 – £8.00 per game depending on day of the week and age.
SUMMARY
FOOD: Varied, without bigger surprises or disappointments: 6/10
BOWLING: Superb exercise for the whole family: 10/10
VENUE: Spacious, stylish: 9/10
SERVICE: Very good, no complains at all: 10/10
VERDICT: Fun place to visit, highly recommended: 8/10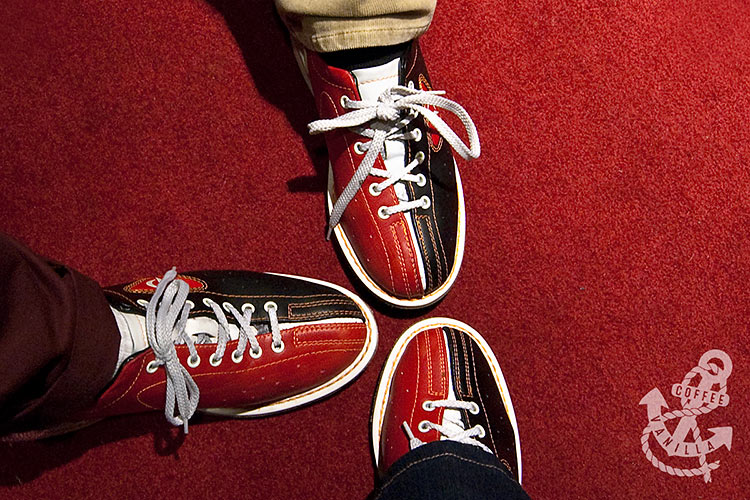 ALL STAR LANES Westfield Stratford City
Westfield Stratford City
Second Floor
LONDON, E20 1ET
phone: 020 3167 2434
email: stratford@allstarlanes.co.uk
http://www.allstarlanes.co.uk/venues/westfield-stratford-city
closest station: Stratford
You can find this review between our other reviews on Google Local & Zomato (former Urbanspoon) websites.
DISCLOSURE: I was not financially compensated for this post but I enjoyed complementary meal and bowling game on the 7th of January 2012 as as a guests of All Star Lines. All opinions expressed here are my own and I retained full editorial control.