Despite the name Dominican bakes (from island of Dominica in the Caribbean not Dominican Republic) are type of fried dumplings, they are fried not baked… and they are delicious.
The dill in the tuna filling is my Polish twist on this classic Caribbean recipe.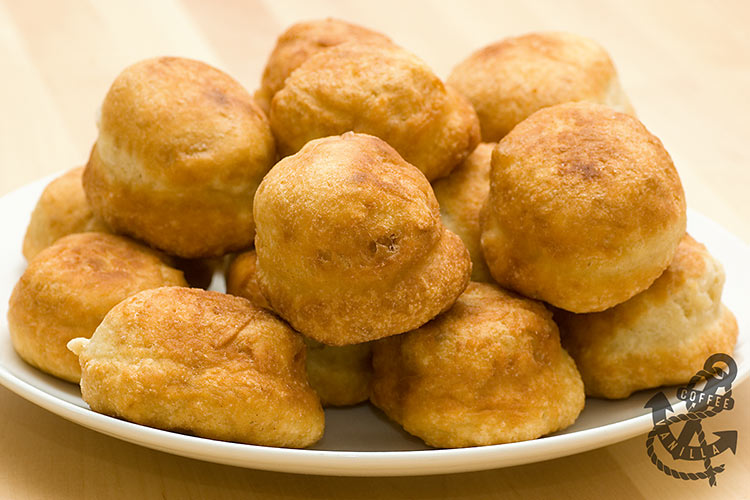 INGREDIENTS
bakes
5 cups self rising flour or plain flour + 5 tsp baking powder
1 tsp salt
1 tbs soft dark brown sugar
2 – 2½ cups water
frying oil (I used corn oil)
tuna filling
3 x 185 g tins of tuna in brine (drained)
1 white or red onion (finely chopped) or some chives
2 – 4 tbs mayonnaise or cream cheese
2 tsp dried dill or 1 tbs fresh / frozen dill – optional
1 x 400 g tin sweet corn (drained) – optional
½ lime juice
salt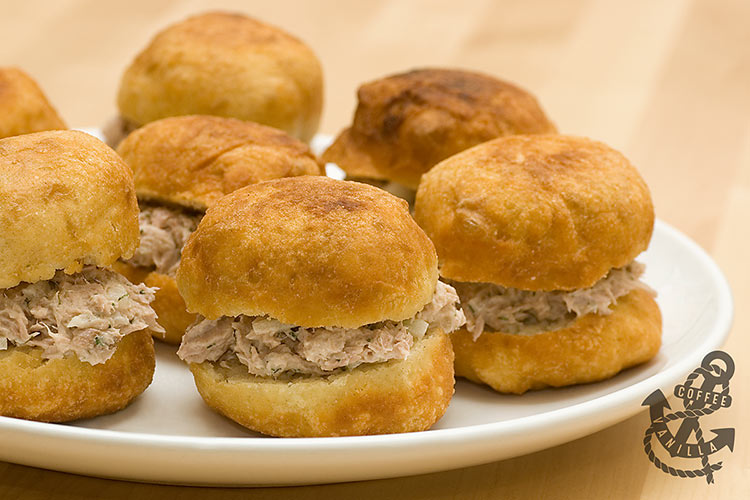 METHOD
Mix all ingredients for bakes in a bowl except water, add it gradually, dough should come out soft but not too sticky.
Roll dough in floured hands into balls and, flatten them and fry in hot oil on both sides till golden brown.
Drain on kitchen towels.
In mean time prepare tuna filling, mixing all ingredients together.
Cut bakes in halves and put tuna inside.
Enjoy while still warm and crunchy.
Makes about 20 small bakes and serves 4 – 5 people.
TIPS
If served as a main dinner / lunch serve with some fresh salad.
Bakes taste good also with peanut butter or just with plain butter.
NOTES
More Dominican recipes.
More recipes from the Caribbean and Americas.
More classic dishes.