With big thanks to our friends Gosia & Marcin who made those gorgeous Easter eggs.
MATERIALS
eggs
plenty of white onion shells / skins
wax candle
wooden food pick
white vinegar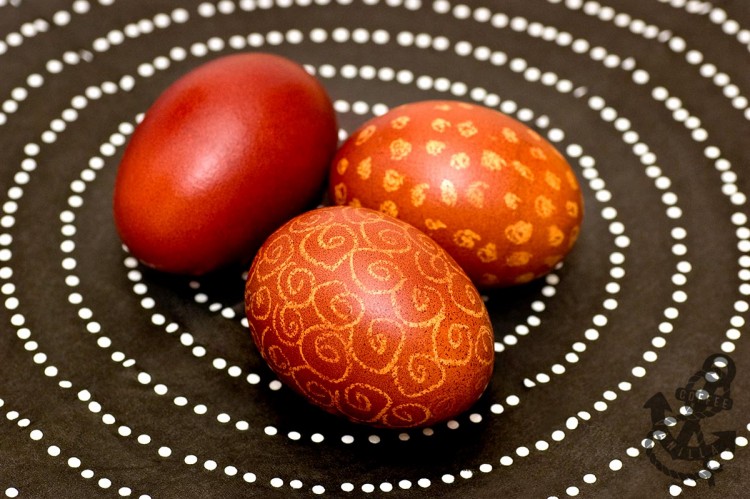 METHOD
Light the candle and wait until there is enough melted wax.
Draw designs on eggs with food pick, place them together with onion shells in a pot of water and cook until eggs will achieve desired shade, about 30 – 40 minutes. Places with design drawn by candle should remain not dyed.
Add about 1 tbs vinegar to cup of cold water, dip each egg in it for a while to stop colour from running.
NOTES
You can also hard boil eggs first, crack the shell a little bit and then place in the pot full of water and onions shells and simmer for about 30 minutes. Let them cool down before peeling. This way you will get marble effect on the eggs, similar to this one posted here: Marble Eggs, but reddish-brown.
Another way is to use wax resist and then food colouring, you can read more here: Wax Resist & Food Colouring Egg Dye.