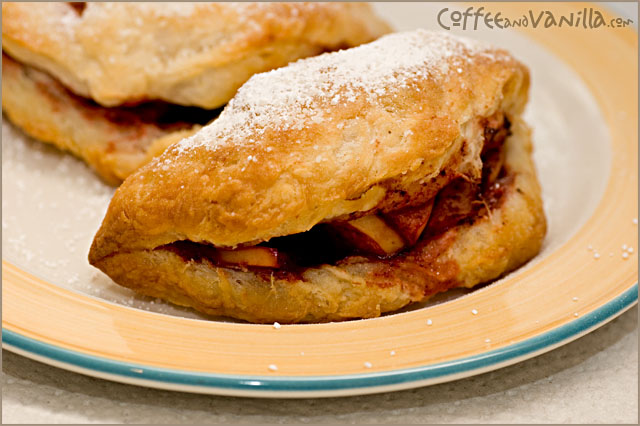 INGREDIENTS
500g ready puff pastry (removed from the fridge 20 minutes before)
few tbs flour
2 tsp vanilla sugar
2 tsp burnt orange & cinnamon sugar
4-5 Gala apples (chopped finely)
icing sugar
red food colouring – optional
EQUIPMENT
rolling pin
METHOD
Cut puff pastry in 20 square pieces, roll each piece on floured surface with rolling pin.
Mix apples with sugar and place some in the middle of each pastry. Bring two opposite corners together and close the pastry.
Place on lined with Teflon sheet baking tray and bake in preheated oven in 220°C (425°F) for about 20 minutes.
Sprinkle with icing sugar.
Serve hot with vanilla ice cream or cold with a cup of tea.