INGREDIENTS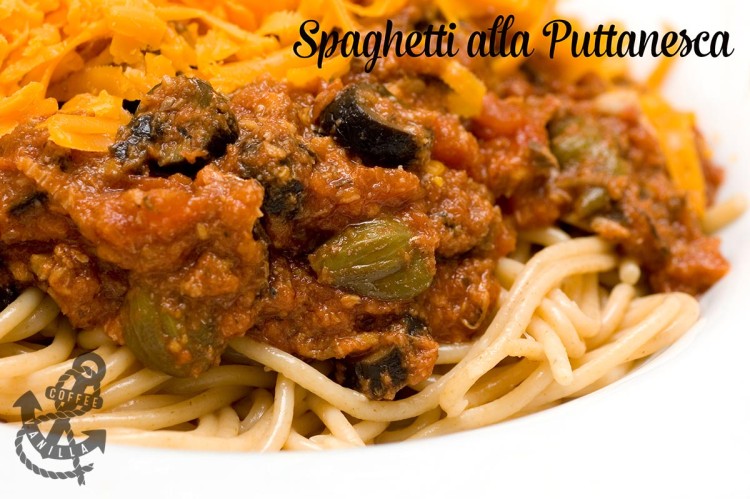 for the puttanesca sauce
2 x 400 g tins of chopped tomato with herbs
4 x 120 g sardines in oil (with oil) or some anchovies
½ tbs garlic granules
2 – 3 small dried bird's eye chilli peppers, some Cayenne pepper, chilli sauce or fresh chillis
3 tbs capers
170 g chopped black olives (4 handfuls)
2 tbs tomato paste / puree
salt
grated cheese – optional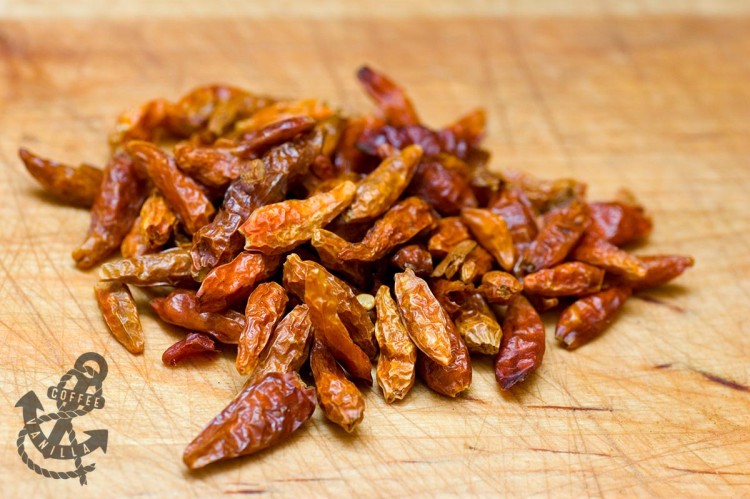 METHOD
Boil pasta in salty water, drain and leave aside.
Mix sardines with oil using fork or chop the anchovies.
Transfer them to the frying pan, add rest of the ingredients for the sauce and cook till the sauce is hot.
Season to taste with salt (if necessary).
Serve pasta to the plates and pour the sauce over it.
Sprinkle with some grated cheese.
Serves 4 people.
NOTES
Skip hot peppers for children friendly version.