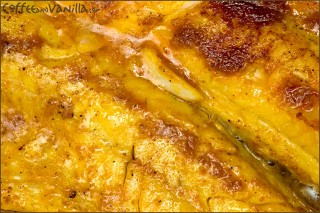 INGREDIENTS
600g smoked Coley fillets
2-3 tbs sundried tomato puree
20g unsalted butter
METHOD
Spread puree on the top of Coley fillets (on the side without skin).
Heat butter on large frying pan until melted, fry fish skin up for 2 minutes, then turn it, slow down the fire and fry till ready.
Serve with baked potatoes and plenty of salad on a side.
Some Coley fillets are very salty, so be careful using salt for potatoes or salad.