INGREDIENTS
500g wholemeal pasta (I used fusilli)
1 small Romanesco broccoli, plain broccoli or cauliflower (divided into small florets)
black peppercorns
2 handfuls of black olives
sea salt
some mature Cheddar (grated)
for tuna béchamel sauce
100g unsalted butter
1 cup flour (125g)
4 cups of milk
sea salt to taste
3 x 200g tins of tuna in brine (drained)
black peppercorns
EQUIPMENT
microwavable container with opening in the lid or even better microwave steamer
large non-stick baking dish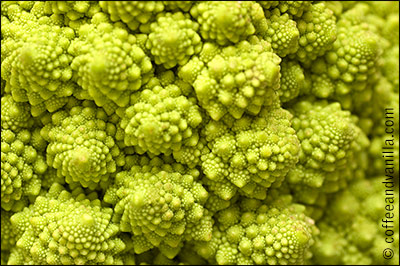 METHOD
Cook pasta in salty water, drain and leave aside.
Steam Romanesco florets in microwave with few tbs of water for about 8 minutes or until soft to your liking.
In meantime prepare béchamel sauce: melt butter and gradually add flour and milk to the pot, season with salt and freshly ground pepper.
Remove from fire, stir in drained tuna and mix well.
Spread pasta on the bottom of baking dish, on the top arrange Romanesco and olives, pour over tuna béchamel sauce, sprinkle with Cheddar and freshly ground pepper.
Place in preheated oven to 180°C (356°F) for couple of minutes until cheese is melted or golden brown.
Serves 5 people.
More pasta bake ideas:
Michelle made chicken pasta bake with leeks.
I made cauliflower mac & cheese some time ago.