[recipe originally by Freya from Writing At The Kitchen Table]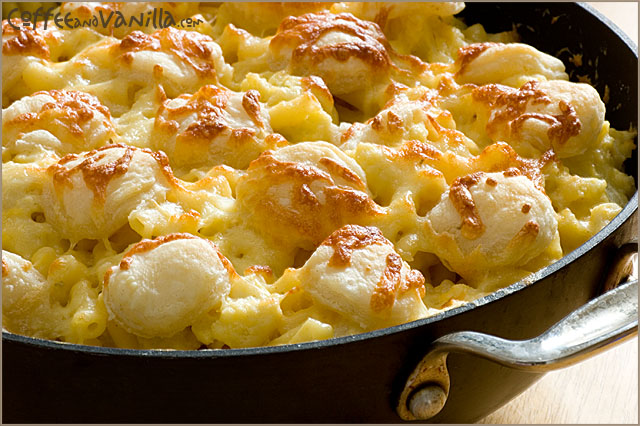 INGREDIENTS
500g macaroni pasta
sea salt
500g frozen cauliflower florets
8 egg yolks
300g cheese (grated of chopped finely)
50g grated cheese to sprinkle
½ cup of milk
few dashes of Worcestershire sauce
2 pinches Cayenne pepper
½ lemon juice
100-150g ready puff pastry
few tbs plain flour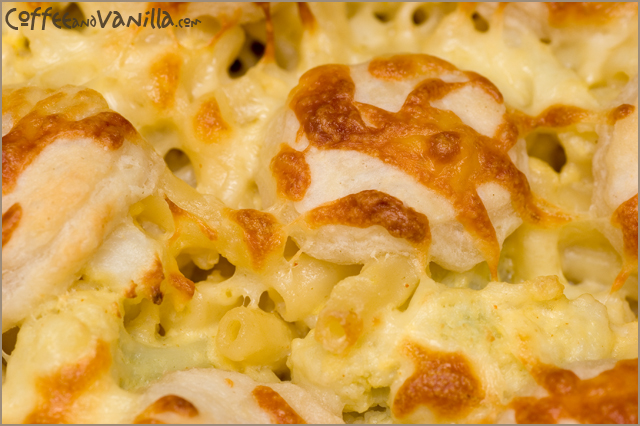 METHOD
Cook macaroni in salty water, drain and leave aside. Repeat the same with cauliflower.
In a large frying pan (wok) mix yolks, milk and cheese and whisk over low fire till smooth.
Add lemon juice, cayenne pepper, Worcestershire sauce and some salt if needed.
Add macaroni and cauliflower, stir and move into baking dish.
Remove puff pastry 20 minutes before from the fridge. Flatten with rolling pin on floured surface. Cut out some shapes with cookie cutter and place on the top of macaroni in the baking dish, sprinkle with grated cheese.
Bake in 180°C (356°F) for about 15 minutes till pastry is puffed and cheese golden.
Serve with some salad.
Serve 5-6 people.